Institutional Banking
The Bancorp IBLOC Leadership Roundtable: IBLOC 101
The IBLOC is an innovative lending solution that offers liquidity based on the cash value of whole life insurance policies and can be easily integrated into any wealth management plan.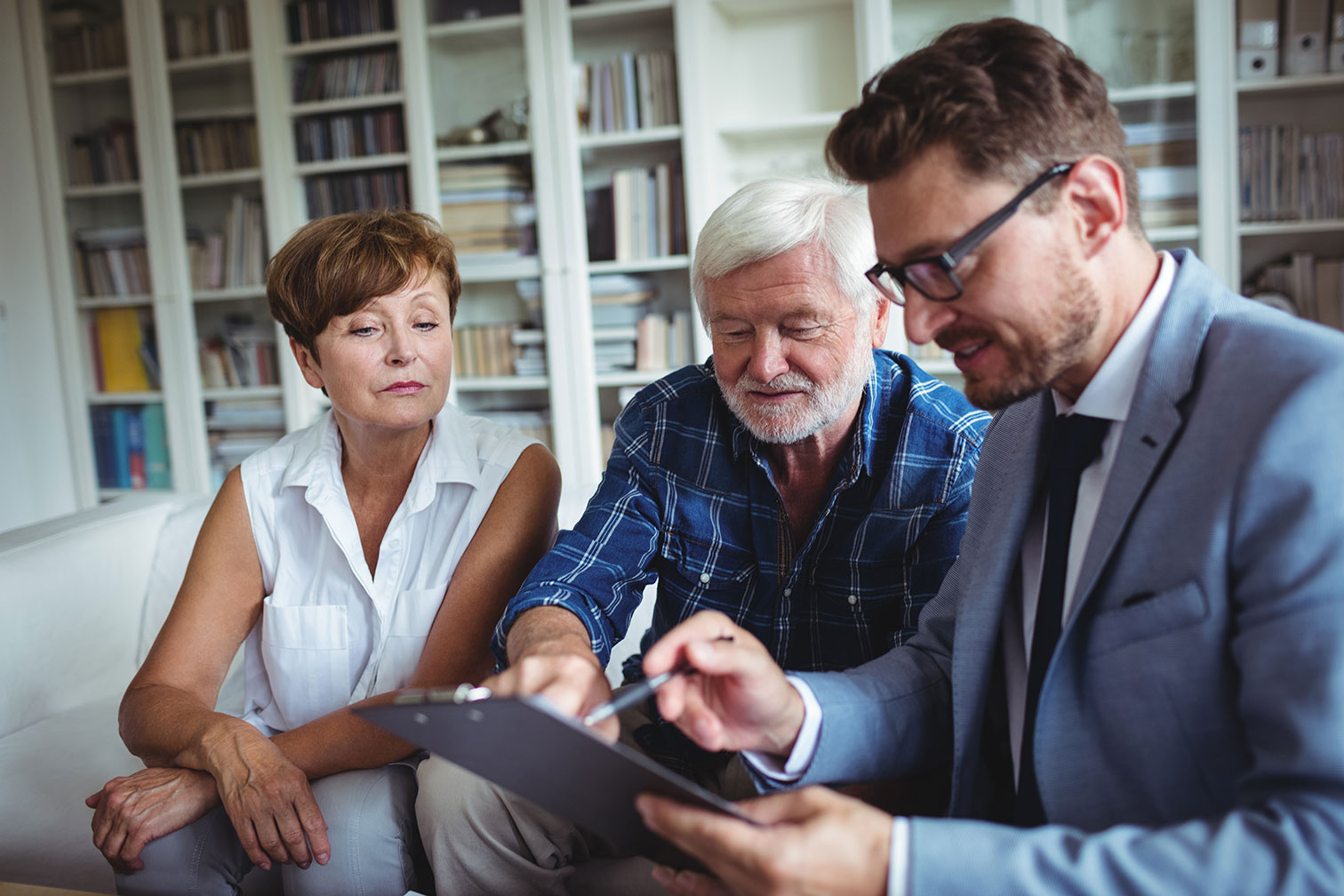 The Bancorp Institutional Banking business provides financial professionals with innovative lending solutions that can seamlessly integrate with their clients' wealth management strategies. One of our core competencies is lending services, which includes an Insurance-Backed Line of Credit (IBLOC). With an IBLOC, individual borrowers are able to apply apart from working with a financial professional.
Abdullah Rajput, Director, IBLOC Lead and John Profitlich, Director, Regional Business Development Officer, offer insight and suggestions to help financial professionals and their clients better understand the uses and benefits of an IBLOC so they can make better financial decisions.
What is an IBLOC and how can it be used?
Rajput: Three years ago, we built our IBLOC product from scratch to meet a lending need we saw in the market after talking with financial professionals and their clients, such as:
Making the credit-line increase process easier than other lenders
Making it easier for financial professionals to manage the clients they have with us through TotalCash Manager, which provides the control, convenience and security to manage accounts
Giving clients multiple ways to access the credit line via checkbook, ACH and wires
Having an automated email update system to provide clients with the latest information
Having an intuitive electronic application process
The IBLOC provides clients with the freedom to access the cash value of their whole life insurance policies at competitive rates and terms.
IBLOC 101
An IBLOC is an interest-only revolving credit line that lets you tap up to 95% of the cash value¹ of an eligible whole life insurance policy²
Tiered interest rates tied to The Wall Street Journal Prime Rate (WSJP); fixed-rate option available
Minimum credit line: $65,000
Available to individuals and trusts (no income verification)
Streamlined application process using DocuSign

®

No application fee³ or closing costs
Interest payments can be capitalized and may be tax deductible⁴
Easily increase credit limit⁵
Access funds via line of credit checks and wire transfers
Online and phone access to loan information
Profitlich: The IBLOC gives clients easier access to the cash value of their whole life insurance policies to use for real estate investments, business improvements/investments/costs, debt consolidation, taxes, tuition, home improvements and other liquidity needs.
In my personal experience, I would say a majority of IBLOC users have used this loan for real estate purposes. Using the IBLOC for real estate has the most potential due to the significant savings it can offer, because there is no fee on this product like ancillary fees or prepayment penalties.³
One of the biggest differentiators of the IBLOC versus other lines of credit is its stability and how resilient it can be from outside forces like rising interest rates and dips in the stock market. Because the IBLOC is not tied to securities, it is more protected from market fluctuations.
Rajput: There are many uses and benefits of accessing liquidity with an IBLOC. It can be an effective investment strategy in making your money work for you and to maximize returns when you compare interest rates.
How can clients access an IBLOC?
Rajput: By combining process efficiencies of The Bancorp Underwriting Team with the expertise of other teams across our business, clients can have easier access to liquidity.
The application for an IBLOC is completed through TALEA®, our proprietary loan origination platform, which is designed to create an intuitive and streamlined experience for clients and is customizable to their preferences. TALEA delivers cutting-edge, advanced technology enabling speed and simplicity in loan origination. TALEA does this through automation, streamlined paperwork, quick evaluations, faster loan decisioning and funding, improved collateral management, enhanced system security and easy authentication.
How does The Bancorp work with financial professionals to meet the needs of their clients?
Rajput: Financial professionals choose The Bancorp because we have best-in-class products — giving their clients more options. We offer products and services, like the IBLOC, to broaden wealth management strategies. We work with independent and registered financial professionals to provide lending solutions to help manage their clients' risk while giving them greater financial flexibility through a streamlined experience.
Profitlich: By making financial professionals' clients aware of The Bancorp IBLOC, they can continue to build their clients' confidence in their strategic advice by showing them a straightforward and low-cost way to access money in their whole life insurance policies as compared to other available options.
The Bancorp IBLOC allows financial professionals to show clients they are a forward-thinking steward of their wealth management by educating them on how they can use this money to work for them.

For more information or to contact our Institutional Banking Team, visit:
institutionalbanking.thebancorp.com.
1. Subject to credit approval and underwriting.
2. Policy must be in effect for at least 12 months at the time of credit application. Line of credit is contingent on life insurance policy remaining in good standing. The insurance policy owner must be the borrower. Insurance policy must be issued by one of the following approved insurance providers to be eligible as IBLOC collateral: Guardian, MassMutual, Northwestern Mutual, NY Life, John Hancock, Penn Mutual, Ameritas Life Insurance Corp.
3. The Bank does not charge an application fee. State, local and/or third-party fees may apply in some states.
4. There may be an adverse tax consequence when pledging the policy and as such, we strongly advise consulting with a tax advisor before pledging the policy as collateral for a loan.
5. No credit line increase is permitted within one-hundred-eighty (180) calendar days of the loan origination date. Maximum number of credit line increases is two (2) within a twelve-month period. Credit line change requests must be made in writing by using the Change In Terms Request Form available at bancorplending.com.
Collateral-based borrowing may not be suitable for everyone. Consult a financial advisor about any associated risks. Consult a tax advisor for tax-related matters and an attorney for legal matters. Bank does not provide tax or legal advice. Rates, terms and conditions of loan products are subject to change without notice. Read all documents carefully.
To help maintain the security of financial information, do not include confidential personal information such as account numbers or Social Security numbers in non-secure email correspondence.
All trademarks are property of their respective owners. The Bancorp is a federally registered service mark of The Bancorp, Inc.
Opinions, findings, or perspectives contained in this blog are those of the authors.
Institutional Banking
Insurance-Backed Line of Credit
IBLOC
Market Volatility