Institutional Banking
Homebuying Made Easy with The Bancorp SBLOC or IBLOC
The short supply in the real estate market has resulted in the need for fast down payments or cash purchases. When your clients need fast access to funds, The Bancorp Securities-Backed or Insurance-Backed Line of Credit (SBLOC and IBLOC, respectively) can be the answer.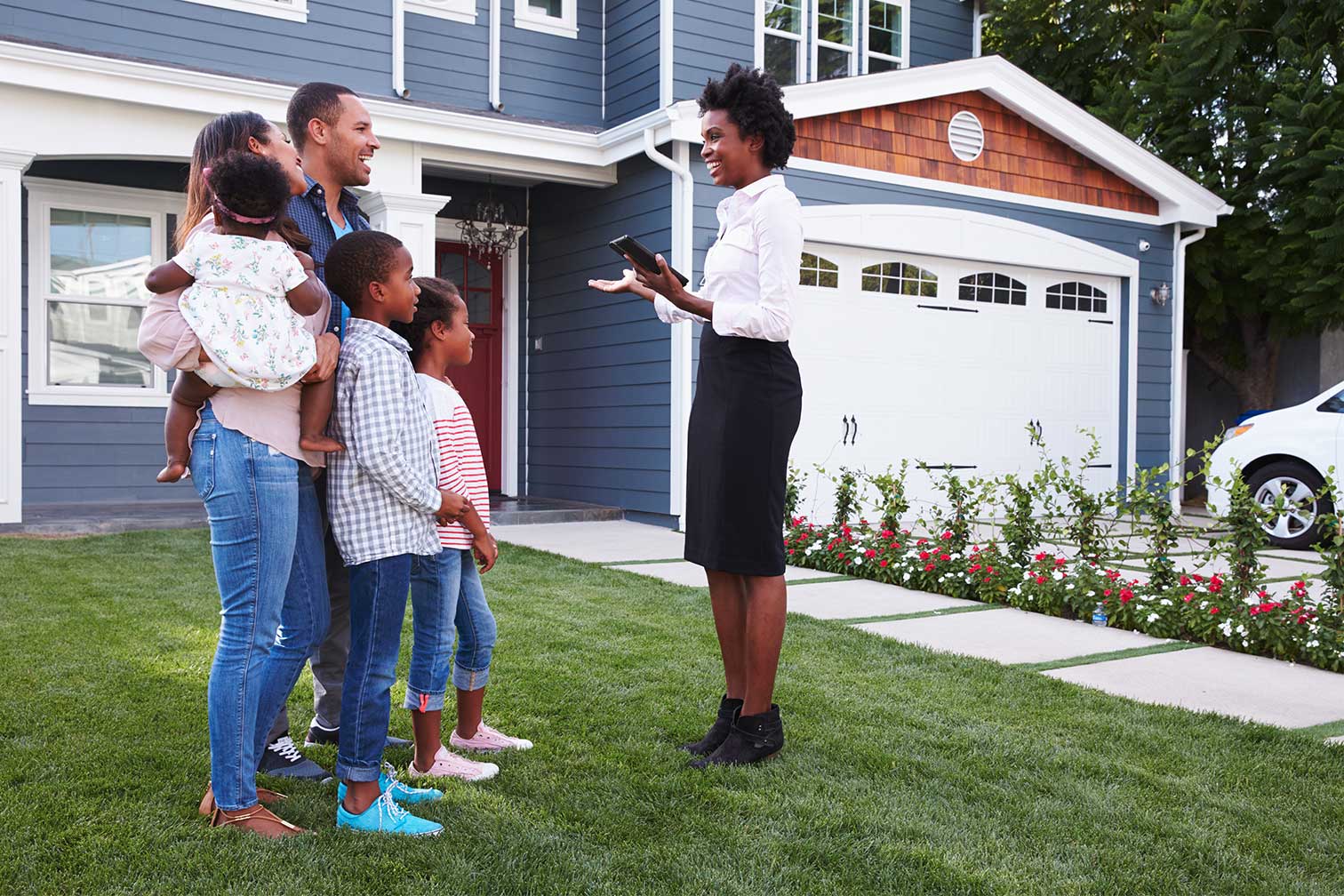 Over the past year, real estate markets have become increasingly competitive across the U.S. Homes sold for more than the asking price — with full-cash offers in some cases — making speedy sales the norm. In an environment where inventory is low1 and homeowners are choosing to remain in their homes,2 homebuyers are facing a difficult situation.
This competitive market with a high volume of transactions and financing applications has caused traditional real estate lending to experience processing delays, a poor customer experience, and frustration for clients not able to secure funds in time. Additionally, some clients may not qualify for a traditional real estate loan, which can limit their access to real estate they'd like to purchase.
SBLOC/IBLOC HOMEBUYING BENEFITS:
Timely access to liquidity for home purchase, closing costs, home renovation, and new home construction
Bridge financing for the down payment and other costs when the current home is pending sale and/or closing
Helps eliminate need for homebuyers to use savings or emergency funds to cover expenses
Funding for homebuyers who cannot meet the financial requirements of traditional bank loans
Offers low competitive interest rate to make monthly payments manageable
The SBLOC or IBLOC Can Solve Real Estate Financing Needs
The need for immediate liquidity for down payments or to make outright cash purchases has never been so important. To achieve financing for real estate purchases, many clients have turned to The Bancorp SBLOC or IBLOC.
In most cases, our Securities-Backed or Insurance-Backed Line of Credit can be funded within two weeks — providing clients with timely liquidity for real estate and other large purchases.3 More importantly, clients don't have to sell securities, realize capital gains4 or withdraw money from their strategically constructed portfolios. With The Bancorp simplified underwriting process and streamlined documentation, clients will experience a seamless application process.
HOMEBUYING BY THE NUMBERS
U.S. Median Home Value (Zillow Home Value Index): $276,717
One-year change in median home value: +10.6%
Annual change in total U.S. inventory: -32%
Soruce: Zillow, March 2021.1
SBLOC & IBLOC Features
Both the SBLOC and IBLOC offer competitive interest rates and cost-efficiencies when compared to conventional loans, including:
No application fees5
No underwriting fees
No appraisal fees
No penalty fees for early payoff
Learn more about these flexible lending options below:
| | |
| --- | --- |
| SBLOC | IBLOC |
| Interest-only revolving line of credit based on nonqualified assets in the investment account | Interest-only revolving credit line that lets borrower tap up to 95% of the cash value of an eligible whole life insurance policy6,7 |
| Minimum Credit Line: $100,000 | Minimum Credit Line: $65,000 |
| Available to individuals, trusts and entities | Available to individuals and trusts |
| No annual or monthly fees | No closing costs |
| No charge for the portion of line not in use | |
The SBLOC and IBLOC deliver many benefits to both financial professionals and their clients as timely and seamless methods to finance their real estate purchases and other life needs without disrupting portfolio assets or assets under management.
3. An SBLOC cannot be used for the purchase of additional securities or to pay off a margin loan that was used to purchase securities.
4. Clients are advised to consult financial and tax professionals regarding potential investment and tax implications involving their portfolio.
5. The Bancorp Bank, N.A. (Bank) does not charge an application fee. State, local and/or third-party fees may apply in some states.
6. Subject to credit approval and underwriting by the Bank.
7. Policy must be in effect for at least 12 months at the time of credit application. Line of credit is contingent on life insurance policy remaining in good standing. The insurance policy owner must be the borrower. Insurance policy must be issued by one of the following approved insurance providers to be eligible as IBLOC collateral: Guardian, MassMutual, Northwestern Mutual, NY Life, MetLife, John Hancock, Penn Mutual. There may be an adverse tax consequence to clients pledging the policy and as such, we strongly advise clients to consult with a tax advisor before pledging the policy as collateral for a loan.
Collateral-based lending has special risks and may not be suitable for everyone.
To help maintain the security of financial information, do not include confidential personal information such as account numbers or Social Security Numbers in nonsecure email correspondence.
Opinions, findings, or perspectives contained in this blog are those of the authors.
Blog
Institutional Banking
The Bancorp
SBLOC
Long Term Financial Goals
Securities Backed Line Of Credit
Investment Portfolios
Wealth Management
Financial Advisors
Greg Fat
VP
Business Development Officer
Homebuying
Real Estate
Securities Based Loans
Securities Backed Loans
Capital Gains Taxes
IBLOC