Institutional Banking
Create Your Own Story


Expanding a Medical Practice with an IBLOC
Opening a medical practice is a significant feat, and managing its success is just as crucial as providing its patients with a superior level
of care.
Building a thriving business will have many plot points along the journey. To help the story play out as intended, having the proper financing to maintain a business and additional access to funds to help it grow should be a priority for all small business owners. When considering medical practices specifically, there is an expectation that funding will go toward providing patients with high-quality care by investing in state-of-the-art facilities and providing the proper services to help meet their health needs.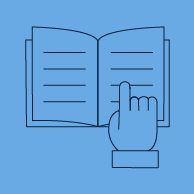 Moving the Plot Forward for Your Practice
---
Medical care is constantly evolving, and with it, so are patient expectations. To keep on top of demand, owners of a successful practice may consider buying additional equipment, updating current facilities, or possibly acquiring another practice. Though there are several funding options available to medical practice owners that will allow them to secure the capital needed to run a top-of-the-line facility, some of those loans come with limitations to where the money can be spent. For business owners looking for flexibility in where they can allocate funds, an Insurance-Backed Line of Credit (IBLOC) could be a perfect solution.

For business owners with whole life insurance policies, there is an opportunity to access the cash value of an eligible policy by using an IBLOC from The Bancorp.1-3 This can be an advantage for business owners because the IBLOC allows for an interest-only, revolving credit line that has fewer limitations than other options for funding.1-3 With an IBLOC, the credit limit is based on up to 95% of the cash value of an eligible policy with no application fee, closing costs, or charge for the portion of the line not in use.4 By working with The Bancorp Institutional Banking, business owners are offered a simple application and approval process, which can be a welcome feature when applying for business funding.
Recently, The Bancorp Institutional Banking was contacted by a financial professional on behalf of their client, the owner of a growing dental practice. The business owner was hoping to expand the practice and was considering several options for funding. With multiple plans to expand the facility, the owner was looking for flexibility in the loan.
1/3
Improving Equipment Inventory with an IBLOC
After reviewing terms from other lenders, the business owner decided that an IBLOC was the choice that offered the most flexibility to align with their plans for the dental practice. With an IBLOC, the business owner was not locked into a loan term and secured a better rate than other offers. Additionally, features of the IBLOC, like interest-only payments and no prepayment penalties, made it a more attractive loan to the owner.
2/3
Improving Equipment Inventory with an IBLOC
With an IBLOC, the business owner was able to secure a line of credit of over $1 million and used approximately $500,000 to purchase new equipment for the practice and pay for other business-related expenses.5
3/3
---
When business owners feel like it's time to invest in their business, an IBLOC could be the right source of funding. With fewer restrictions than other loans, capital can be used for business expenses like purchasing inventory, payroll, and buying additional real estate. By partnering with
The Bancorp Institutional Banking, owners of a medical practice can expect to work with a supportive lender focused on helping their practice continue its story.

Interested in finding out more? Visit our Institutional Banking website to learn about other lending options with The Bancorp, and follow us on LinkedIn to follow our Create Your Own Story series.
Opinions, findings, or perspectives contained in this blog are those of the authors.
All references to "The Bancorp" refer to The Bancorp Bank, N.A., the wholly-owned subsidiary of The Bancorp, Inc.

1. Policy must be in effect for at least 12 months at the time of credit application. Line of credit is contingent on life insurance policy remaining in good standing. The insurance policy owner must be the borrower. Insurance policy must be issued by one of the following approved insurance providers to be eligible as IBLOC collateral: Guardian, MassMutual, Northwestern Mutual, NY Life, John Hancock, Penn Mutual, Ameritas Life Insurance Corp, Security Mutual Life. Approved insurance providers subject to change.

2. No credit line increase is permitted within one-hundred eighty (180) calendar days of the loan origination date. Maximum number of credit line increases is two (2) within a twelve-month period. Requests must be made in writing using the Change in Terms Form.

3. Subject to credit approval and underwriting.

4. The Bancorp Bank, N.A. does not charge an application fee. State, local, and/or third-party fees may apply in some states.

5. Each client's case is unique and individual outcomes may vary.

Collateral-based borrowing may not be suitable for everyone. Consult a financial advisor about any associated risks. Consult a tax advisor for tax-related matters and an attorney for legal matters. The Bancorp Bank, N.A. does not provide financial, tax, or legal advice. Rates, terms, and conditions of loan products are subject to change without notice.
IBLOC
Insurance-Backed Line of Credit
Institutional Banking
Lending
Wealth Management