Lending
The State of Government Fleets: How The Coronavirus Pandemic Continues to Spar With The Industry
As the coronavirus resulted in production lockdowns in the automobile industry, government agencies faced difficulty with both acquiring fleet vehicles and meeting their needs within a tighter budget. With The Bancorp Commercial Fleet Leasing, government agencies may benefit from end-to-end fleet leasing services with bank-direct financing and custom lease plans.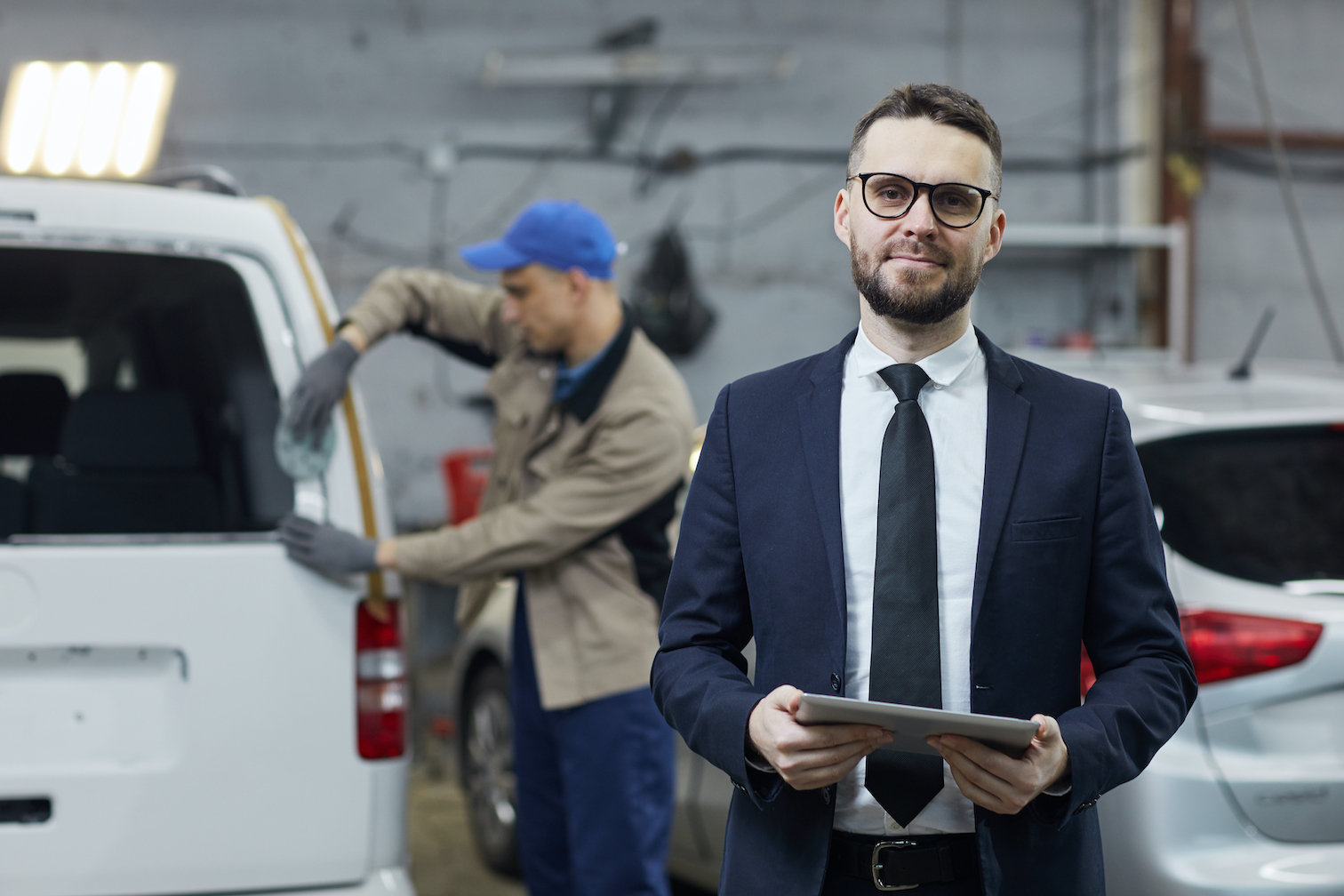 By the end of 2019, there were 279.6 million vehicles operating on roads nationwide.1 Of these, government agencies operated nearly 1.2 million vehicles, as reported in the most recent Bureau of Transportation Statistics Report.2 The U.S. Federal Government operates more than 645,000 vehicles3 and the rest are operated by state, municipal and other local government agencies.
With such a large cumulative fleet on our roads, The Bancorp Commercial Lending division fleet leasing experts — who serve all sectors of government fleets, including federal — dive into the impact of the coronavirus pandemic within the government sector of the fleet leasing industry, specifically at the state and local level.
The government fleet landscape is affected by a one-two coronavirus punch: supply and revenue.
The automotive industry started feeling the effects of the coronavirus pandemic nearly a year ago as cities and countries worldwide went into lockdown. As part of that, auto manufacturing plants worldwide temporarily closed and a number of auto dealerships shut down or reduced staff; the effects of both were felt throughout the industry.
Not only did automobile assembly plants lose two-to-three months of vehicle production, but virtually the entire supply chain did too. Its impact spanned as far as the Tier 3 manufacturers who make hoses, bolts, and computer chips, resulting in a very slow and staggered production start-up. The shutdowns also affected the upfitter network's access to a depleted supply of first-responder equipment, resulting in six-to-nine-month delays for police and other emergency vehicle deliveries.
The second blow from the shutdowns is the diminished revenue of state and local government stemming from a steep decline in sales and payroll taxes, causing significant budgetary shortfalls across the public sector including fleet operations. This decrease in tax revenue for capital expenditures has impacted vehicle orders for government fleets. Similar budgetary restrictions are expected to continue through 2021 and, unfortunately, beyond.
How fleet management companies are government fleets' cornerman.
With reduced revenues, many local governments are reprioritizing their vehicle replacement schedules, as well as looking for new ways to obtain hard-to-get police and other first-responder vehicles and pay for them within these new budget constraints. The federal government has been leasing much of its fleet for decades, but for the first time ever, many state and local governments are recognizing they too can bundle the cost of vehicles and expensive upfitting into a lease and spread the cost over multiple budget years. As such, they are looking to fleet management companies like the commercial and government leasing team of The Bancorp Commercial Lending division to assist in sourcing their vehicle and upfitting needs.
In addition to spreading the costs over multiple budget years, fleet management companies are demonstrating the benefits of shorter replacement cycles created by leasing. Newer vehicles offer improved fuel economy, driver comfort, the latest safety technology, and reduced repair and maintenance costs. These concepts are not new to the commercial fleet industry, but are being slowly embraced by local and state government fleet operators, especially for those as specialized as police and other emergency vehicles.
The coronavirus pandemic has emphasized the need to be prepared for the unknown. With no definitive end in sight, coupled with budget freezes or cuts, it is more important than ever to ensure that government fleets and those operating them are appropriately prepared and upfitted for whatever may come next.
Stay tuned for part two of this "State of Government Fleets" series, which will cover green initiatives and digital transformation.
The opinions, findings, or perspectives expressed in this content are those of the author and do not reflect the official policy or position of The Bancorp, Inc., its affiliates, or its or their employees.
Blog
The Bancorp
Lending
Commercial Lending
Commercial Fleet Leasing
Jeff Barron
Donna Hamilton
Bob Hugo
Government Fleet Leasing
Fleet Management