Institutional Banking
Create Your Own Story


Homebuying with an IBLOC
When clients are ready to write a new beginning through homebuying, financial professionals can help them achieve their fairytale ending by equipping them with necessary liquidity options.
For clients considering the purchase of a new or second home, several options are available to utilize their existing assets to help with costs. Our team previously shared how clients can use a Securities-Backed Line of Credit to help fund the purchase of a home, but there is also an alternative option available from The Bancorp Institutional Banking: an Insurance-Backed Line of Credit (IBLOC).
Switch the Setting
of Your Story
---
It's no secret that navigating the current real estate market is a struggle, with cash purchases taking priority. In an aggressive landscape, potential homebuyers should put their best foot forward by understanding what assets they have available to make their offer more attractive. Clients who have invested in a whole life insurance policy have the option to use the cash value of their policy to take out a loan that can be used toward purchasing a new home, including down payments, closing costs, and other related fees. This option allows quick access to capital without tying the loan to investment portfolios or property through a Home Equity Line of Credit (HELOC).

Though each option has its benefits and setbacks, the IBLOC enables clients to use a line of credit from a permanent or whole life insurance policy to open a new chapter in their lives. Offering an interest-only line of credit, new homebuyers can access up to 95% of the cash value of an eligible life insurance policy and increase their line of credit anytime without taking out a separate loan.1-4 Homebuyers who choose to take out a mortgage can also utilize an IBLOC to make a larger down payment on property resulting in lower monthly mortgage payments. Whichever way the buyer chooses to buy a property, the remaining funds available through an IBLOC can be used for other related expenses including closing costs, hiring movers, and furniture and décor purchases.

When time is of the essence to make an offer, an IBLOC can be an advantage. Through a streamlined underwriting and simplified documentation process, Institutional Banking can provide an efficient and effective option that gives clients an edge over other offers.
When working with financial professionals and their clients, The Bancorp Institutional Banking offers unique solutions that set the stage to maintain wealth while continuing the narrative of clients' life stories. In one instance, a financial professional contacted Institutional Banking on behalf of their client, who was looking to purchase a multifamily home but did not have the cash on hand for its down payment.
1/3
The IBLOC: A Homebuying Hero
Costing approximately $700K, this particular property was in demand, and there were already multiple offers on the house. The payment was needed quickly, or the client would lose the opportunity to purchase the home. Initially considering a HELOC, it was decided that tapping into the cash value of the client's whole life insurance policy would provide more attractive rates and terms and the client decided to purchase the property by using an IBLOC.
2/3
The IBLOC: A Homebuying Hero
This option kept the line of credit from being tied to the client's existing property or other assets. Working with Institutional Banking to secure an IBLOC, the client was able to have the funds wired to their account on the same day to help put the winning offer in on the property.5
3/3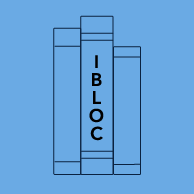 Sidekick in Wealth
Management Strategies
---
Home purchasing can be complicated, but if Institutional Banking plays a part in the story, it can be made simpler. Beyond offering access to an IBLOC, the team provides its partners with one-of-a-kind banking products and dedicated support. Focused on fostering long-term relationships with financial professionals, the team prides itself on providing solutions, not competition.
---
| | |
| --- | --- |
| | To play a solid supporting role, The Bancorp delivers banking options that enable financial professionals to offer clients holistic advice to preserve and grow their wealth. With a technological focus, Institutional Banking can integrate seamlessly into wealth management strategies and provide proprietary platforms like TALEA® to help simplify loan originations. Whenever a client is ready to write the next page of their life, Institutional Banking can help fund the rest of their story. |
| | Learn more about IBLOC and lending with The Bancorp by visiting our Institutional Banking website, and follow The Bancorp on LinkedIn to follow our Create Your Own Story series. |
Opinions, findings, or perspectives contained in this blog are those of the authors.
All references to The Bancorp refer to The Bancorp Bank, N.A., the wholly-owned subsidiary of The Bancorp, Inc.

1. Policy must be in effect for at least 12 months at the time of credit application. Line of credit is contingent on life insurance policy remaining in good standing. The insurance policy owner must be the borrower. Insurance policy must be issued by one of the following approved insurance providers to be eligible as IBLOC collateral: Guardian, MassMutual, Northwestern Mutual, NY Life, John Hancock, Penn Mutual, Ameritas Life Insurance Corp, Security Mutual Life. Approved insurance providers are subject to change. There may be an adverse tax consequence to clients pledging the policy and as such, we strongly advise consulting with a tax advisor before pledging the policy as collateral for a loan.

2. Subject to credit approval and underwriting.

3. Collateral Lending Value is an amount equal to the sum of the then cash surrender value of the policy to which the pledgor is entitled, multiplied by such percentage as The Bancorp Bank, N.A. ("Bank") may determine in its discretion, not to exceed ninety-five percent (95%).

4. No credit limit increase is permitted within one-hundred-eighty (180) calendar days of the loan origination date. Maximum number of credit limit increases per calendar year is two (2). Other terms apply.

5. Each client's case is unique and individual outcomes may vary.

Collateral-based borrowing may not be suitable for everyone. Consult a financial advisor about any associated risks. Consult a tax advisor for tax-related matters and an attorney for legal matters. The Bancorp Bank, N.A. does not provide financial, tax, or legal advice. Rates, terms, and conditions of loan products are subject to change without notice.
IBLOC
Insurance-Backed Line of Credit
Homebuying
Institutional Banking
Lending
Wealth Management