Institutional Banking
Introducing IBLOC for Universal Life & Indexed Universal Life Insurance
Everyone knows that life can be unpredictable and investing in life insurance protects families in case of tragedy. But when life's unpredictability presents new opportunities or financial challenges, certain life insurance policies can prove to be a helpful asset to gain access to liquidity.
Some owners of permanent whole life insurance policies can tap into a portion of the accumulated cash value of their policy, essentially taking a loan from an owned asset without affecting one's portfolio. This type of lending offers a significant financial advantage that can help cover unexpected expenses or help meet other financial goals like a real estate purchase or business acquisition, or provide funds needed to pay off other financial obligations.
Now, owners who hold a universal life or indexed universal life policy have the opportunity to access this liquidity option through an Insurance-Backed Line of Credit (IBLOC) through The Bancorp's Institutional Banking business. An innovative lending solution, the IBLOC has helped financial professionals work with their clients to leverage up to 95% of the cash value of their whole life insurance policy. With the inclusion of universal life and indexed universal life policyholders, independent and registered financial professionals can work with our credit lending experts to offer this straightforward and low-cost way to access money to a greater number of clients.1-3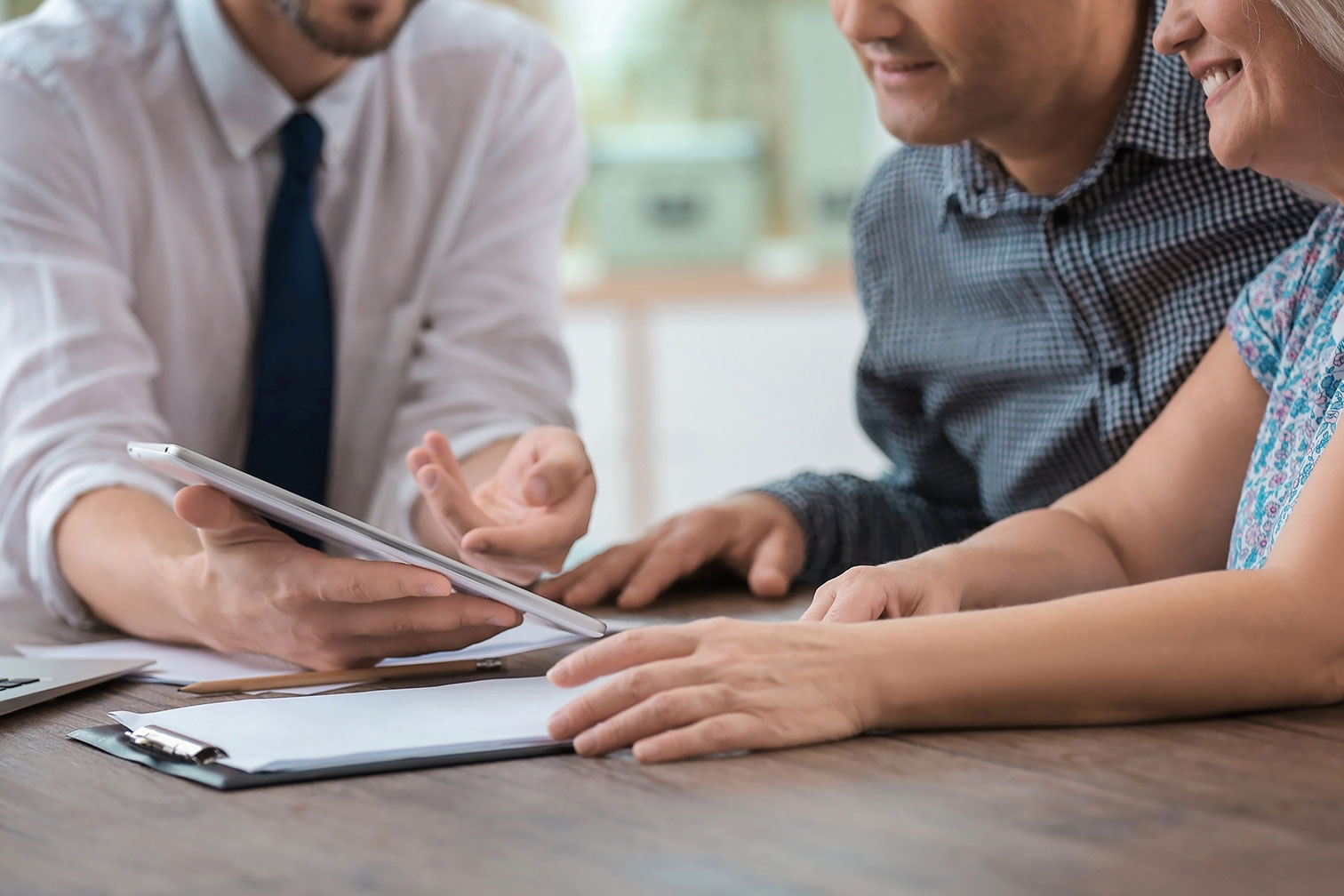 Differentiating between Universal, Indexed Universal, & Whole Life Insurance
---
Though universal life, indexed universal life, and whole life insurance policies offer the policyholder the ability to access funds, each has unique qualities, including how cash value is accumulated.
Universal Life & Indexed Universal Life
---
Policyholders are drawn to universal life and indexed universal life insurance because these policies offer flexibility and control. Owners may adjust their death benefit amount or increase the size of their policy. As long as all premium requirements are met, or the policy's cash value exceeds the cost of insurance needed to sustain it, the insured will maintain coverage for the rest of their lifetime.
Where the difference lies is with how these policies accumulate cash value. Universal life grows its cash value according to a minimum interest rate but may grow faster depending on the insurer's market performance. With an indexed universal life policy, the policy's cash value is linked to an index such as the NASDAQ or S&P 500. Though it's not guaranteed, an indexed universal life policy can gather a greater cash value than universal life policies, depending on the performance of the market index it is tied to.
Whole Life
---
The most common type of policy, whole life insurance, provides coverage to the policyholder for the duration of their life so long as premium payments are made and offers a cash value savings component. With a whole life insurance policy, the premium payments and interest on the savings component are fixed, and the death benefit is guaranteed.
Accessing Funds through IBLOC
---
With the addition of universal life and indexed universal life insurance policyholders, financial professionals can work with more clients to offer this unique lending option to help meet their liquidity needs. The IBLOC for individual clients and corporate-owned life insurance (COLI) provides many benefits, differentiating it from a traditional loan or borrowing directly from an insurance provider. With no application fees and offering competitive rates and terms, the IBLOC and IBLOC COLI give clients an interest-only revolving credit line, with tiered interest rates tied to The Wall Street Journal Prime Rate (WSJP) with a fixed-rate option also available.4 Because the IBLOC offers a revolving line of credit, clients can also increase their credit line easily without an additional application.5
An added benefit to an IBLOC is a streamlined lending process through The Bancorp's proprietary loan origination platform, TALEA®. With an intuitive interface, TALEA incorporates DocuSign® and uses cutting-edge technology to help simplify underwriting through automation, efficient paperwork processes, and faster loan decisions and funding.
Financial professionals can offer improved collateral management through this strategic lending option and instill confidence in clients with whole, universal, and indexed universal life insurance policies when they face life's unexpected financial challenges or opportunities.
Learn more about the IBLOC and lending with The Bancorp here.
1. Policy must be in effect for at least 12 months at the time of credit application. Line of credit is contingent on life insurance policy remaining in good standing. The insurance policy owner must be the borrower. Insurance policy must be issued by one of the following approved insurance providers to be eligible as IBLOC collateral: Guardian, MassMutual, Northwestern Mutual, NY Life, John Hancock, Penn Mutual, Ameritas Life Insurance Corp, Security Mutual Life. There may be an adverse tax consequence to clients pledging the policy and as such, we strongly advise you to consult with your tax advisors before pledging the policy as collateral for a loan.

2. Subject to credit approval and underwriting.

3. Collateral Lending Value is an amount equal to the sum of the then cash surrender value of the policy to which the pledgor is entitled, multiplied by such percentage as The Bancorp, N.A., ("Bank") may determine in its discretion, not to exceed ninety-five percent (95%).

4. The Bancorp Bank, N.A. does not charge an application fee. State, Local and/or third-party fees may be applicable in some states.

5. For whole life, no credit line increase is permitted within one-hundred-eighty (180) calendar days of the loan origination date. Maximum number of credit line increases is two (2) within a twelve-month period. Credit line change requests must be made in writing by using the Change In Terms Request Form available at bancorplending.com. For universal life or indexed universal life, annual reviews will be completed to determine eligibility for credit limit increases

Collateral-based borrowing may not be suitable for everyone. Consult a financial advisor about any associated risks. Consult a tax advisor for tax-related matters and an attorney for legal matters. Bank does not provide tax or legal advice. Rates, terms and conditions of loan products are subject to change without notice. Read all documents carefully.

DocuSign® is a registered trademark and its use in this advertisement neither represents nor implies any endorsement or affiliation with The Bancorp Bank, N.A.
Opinions, findings, or perspectives contained in this blog are those of the authors.
All references to "The Bancorp" refer to The Bancorp Bank, N.A., the wholly-owned subsidiary of The Bancorp, Inc.
Insurance-Bakced Line of Credit
IBLOC
Institutional Banking
Lending
Life Insurance
Whole Life Insurance
Universal Life Insurance
Indexed Universal Life Insurance