Lending
Small Business Success Stories to Be Thankful For
The Bancorp Commercial Lending team knows that as an aspiring entrepreneur, it can be tough to find the right lender that shares your vision and is willing to take a leap of faith to help make it come to life.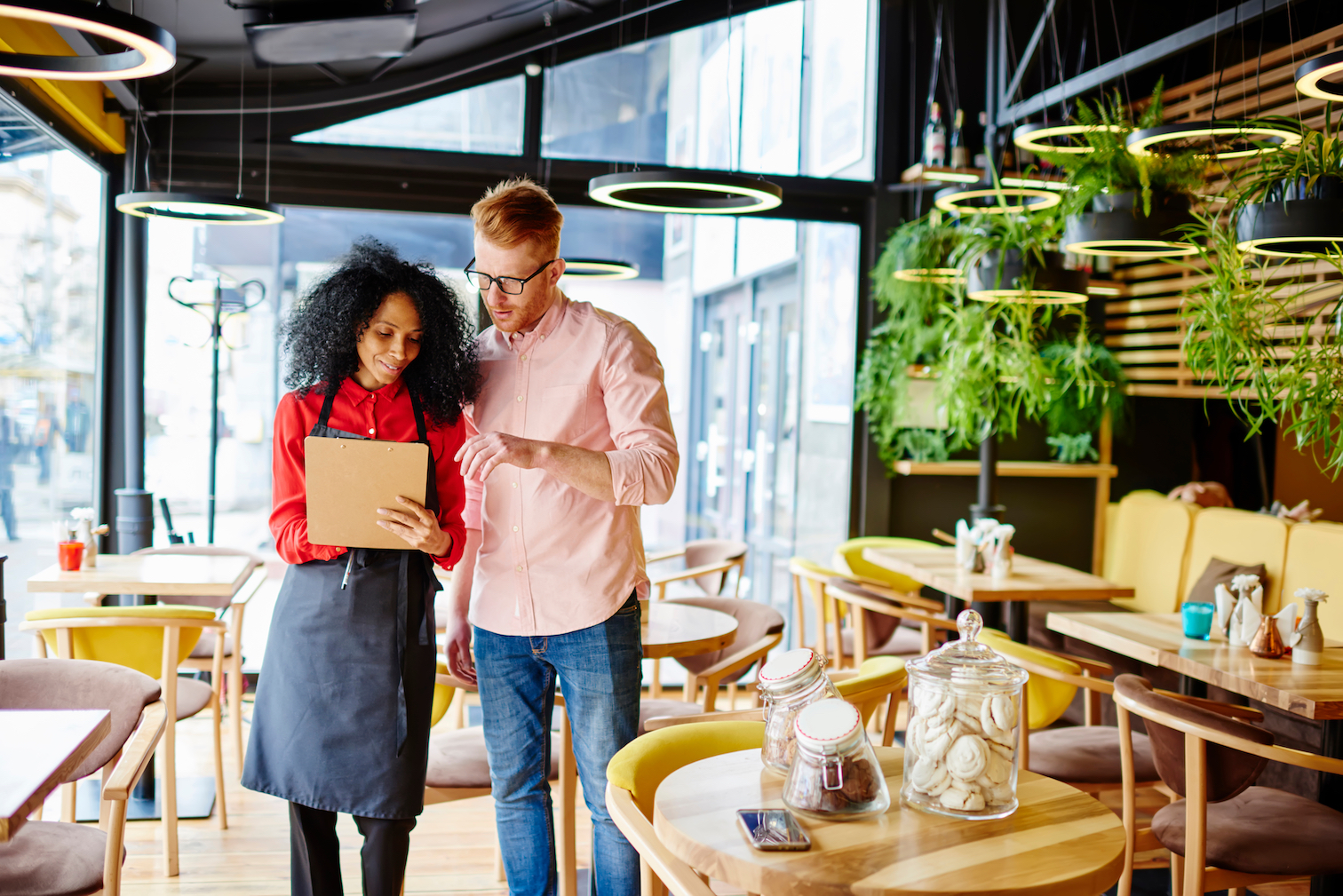 Curren Flooring Company; Mansfield Funeral Home; and Sawyer's Fun Park, Home of AirU. At first, it may sound like these three businesses have nothing in common, but there is a common thread that brings them together—all three business owners had a vision for growth, expansion, and success, and partnered with The Bancorp Commercial Lending team in hopes of transforming this vision into a reality.
These businesses have not only hit their stride and maintained success over the course of their respective ownerships, but continue to do so despite the chaos brought on by the coronavirus (COVID-19). In advance of Small Business Saturday® we'd like to share more about what makes these businesses stand out.
Curren Flooring Company
For years, husband-wife duo Tony and Alissa Stillinger were in search of the perfect business opportunity but didn't want to commit to owning one unless it was right for their family. When Tony—who has an extensive background in sales—and Alissa—a longtime educator and interior design enthusiast—came across Curren Flooring Company (Curren), a well-established business in an industry that not only aligns with both of their passions, but was also thriving during the coronavirus pandemic, they knew that acquiring this business was the right decision for them.
Despite Tony's extensive experience with operating businesses both large and small, there were instances of unique financial oddities on the back end that Tony wasn't aware he needed to know when acquiring a business. Luckily, Tony's broker introduced him to Nichole Campany of The Bancorp, and Tony knew immediately that he had found the perfect lender to help him and his wife achieve their dream. In September 2020, Curren, which has been in operation since 1986 on Florida's Treasure Coast, officially became the Stillingers'.
Since joining forces with their new partners at The Bancorp, the Stillingers have boosted marketing and advertisement efforts and have laid their plans for the company's growth across other sectors of the industry.
Their keys to success? An entrepreneurial spirit, community engagement, and fostering relationships with their employees, clients, and interior designers, all of whom are playing critical roles in helping to bolster their business and revenue in just two short months.
Mansfield Funeral Home
Christie K. Moore has known exactly what she wanted to do with the rest of her life since she was nine years old—be a mortician. After schooling and working for a large mortuary corporation, she tapped into the entrepreneurial spirit instilled in her at a young age, and sought to acquire a funeral home of her own.
In 2016, Christie became CEO and Funeral Director of Mansfield Funeral Home in Mansfield, Texas. Christie's vision was always to save the company so that she and her staff could do what they do best—help family members grieve with compassion. Not only did Christie implement programming like prayer, meditation, and therapy into the business that led Mansfield Funeral Home to be rated the best funeral home by Texas' Top Rated Local® in 2018 and 2019, but her business plan increased revenue by around 3000% in one year.
Christie's story is the epitome of perseverance and resilience; her business plan, rejected by several banks, is what revived the business and increased revenue by a substantial amount within the first 18 months under Christie's ownership.
In 2018, Christie K. Moore was looking to refinance her loan, and was referred to Teresa Carlson at The Bancorp by a woman who worked with Mansfield's previous owner. Since then, Teresa and her team have helped Christie purchase a second thriving business—Peaceful Pets—and are currently assisting with her latest expansion plans for Mansfield Funeral Home, which include building a crematory behind the property.
Sawyer's Fun Park, Home of AirU
Husband-wife duo Terry "T.J." and Jamie Sawyer have been running their own business—a cheerleading and tumbling facility—since 2000. Sixteen years and three recessions later, the Sawyers decided to open an AirU Trampoline Park and Party Center franchise adjacent to their existing facility in Greenville, North Carolina. As demand continues to increase, and other companies have considered entering the local market, T.J. and Jamie have come up with a tiered expansion plan to help their business portfolio continue to grow long after the franchise agreement expires.
With customers willing to drive an hour and wait for three just for available jump times, the Sawyers saw the need for something to occupy customers while they wait, and decided they wanted to create a space that can serve as a fun-filled getaway for all ages year-round. To fill this need, they turned to Teresa Carlson of The Bancorp Small Business Lending team for a loan to help implement a "Phase 2" expansion plan that includes an arcade area, rock wall, ninja course, laser tag arena, and café.
The Sawyers' ambition runs deep and they're already planning "Phase 3," which includes an adult-style go-kart track and mini golf course. To kick-start this next round of expansion, they plan to add an outdoor patio for live entertainment this spring, complete with a fire pit and space for a band, so locals have a nice atmosphere in which they can spend time while their kids are playing.
The Bancorp Commercial Lending team knows that as an aspiring entrepreneur, it can be tough to find the right lender that shares your vision and is willing to take a leap of faith to help make it come to life. These small business owners are representative of The Bancorp Commercial Lending team's partners who embody the entrepreneurial spirit and deserve to be recognized for all they have accomplished thus far.
---
¹SMALL BUSINESS SATURDAY is a service mark of American Express Marketing & Developing Corp. All other service marks are the property of their respective owners.
The opinions, findings, or perspectives expressed in this content are those of the author and do not reflect the official policy or position of The Bancorp, Inc., its affiliates, or its or their employees.
The Bancorp
Small Business Lending
SBA
SBL
Flooring
AirU
Funpark
Funeral Home
Peaceful Pets
Small Business Loans