Lending
A Year in Review: Top Three Business Lessons Learned in 2020
Though 2020 started as the "year of vision", the way it unfolded was unforeseen by most. It tested resilience and strength, particularly of businesses both large and small, pushing owners to revamp their business models, go on a temporary hiatus, or shutter storefronts altogether.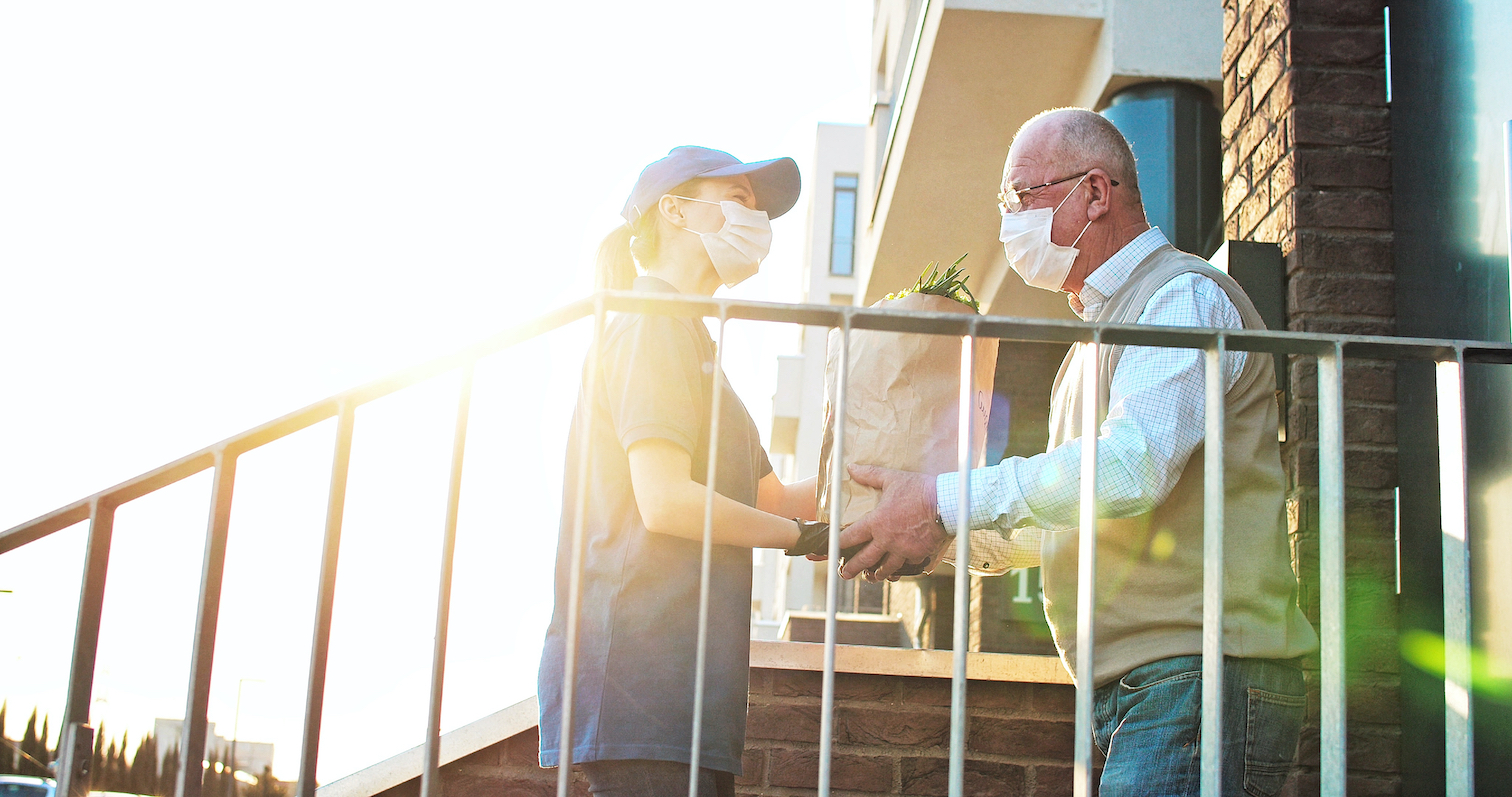 Though 2020 started as the "year of vision", the way it unfolded was unforeseen by most. It tested resilience and strength, particularly of businesses both large and small, pushing owners to revamp their business models, go on a temporary hiatus, or shutter storefronts altogether. Yet, despite all of its challenges, 2020 was a year of growth for some industries like home improvement, online retail, and others as a result of shifting consumer needs and businesses within those respective industries' ability to meet those needs in new, innovative ways.
Businesses of all sizes should look back and keep these three lessons learned top of mind in this new year, and beyond:
The true meaning—and importance—of agility.
2020 emphasized what it means for a business to truly be agile and how crucial that is to its short- and long-term success. Not only should business owners be prepared to pivot operations at a moment's notice, but they should also be of the mindset that their business model must be relatively fluid in order to adjust operations in tandem with current events.
Business owners nationwide needed to figure out how to secure financial relief, whether in the form of Paycheck Protection Program (PPP) loans, Economic Injury Disaster Loans (EIDL), emergency savings, or other forms of funding. And although small business owners are known for wearing many different hats in order to create value and fulfill obligations to their customers, 2020 required the ability to pivot at the snap of a finger – for many, just to stay afloat.
Over the past year, restaurants that were able to shift to delivery- and takeout-only models stayed connected with loyal customers, helping supplement income lost from in-person dining. Assisted living and long-term care facilities, as another example, adapted living arrangements to accommodate residents and maintain proper health and safety guidelines while in many cases implementing infectious disease protocols and managing interaction with outside family members all in an effort to keep their residents safe. Small brick-and-mortar retail stores launched their online business, helping retain staff and stay open. Many companies that were able to flex in whatever way necessary have not only survived the past nine months, but have built a means to grow as we move towards more widely available vaccines and some semblance of normalcy.
Preparation is key.
While change is inevitable, 2020 has proven that the hardships and unforeseen challenges business owners prepare for aren't necessarily fleeting and can have long-term effects across all aspects of their business. This year truly changed the nature of what it means to "expect the unexpected."
Business owners now need to plan for circumstances outside of their specific industry or sector by scenario planning for all types of hardships. For example, the construction and renovation industry saw growth at-large. However, when you parse through the different sectors of the industry, two very different trends emerged. There was an upward tick in home renovation as a result of consumers spending more time at home and focusing on the items they'd like to change; conversely, companies who handle tenant improvement projects for office buildings were impacted due to the lack of businesses utilizing their physical office space and, in many cases, adjusted their business model back to residential construction. Because hardships have so many nuances, it's best for business leaders to prepare for all possible scenarios, regardless of whether or not they seem realistic in that moment.
And for those looking to acquire a business, if there is anything 2020 has taught us, it is that you must consider all aspects through the lens of an uncertain future, including the industry (and whether or not it could survive regardless of the state of the economy), its preexisting financial condition, and what your alternative plan is if things don't go as intended.
The extensive benefits of modern technology.
Technology is the key to relevancy in today's world, providing countless benefits—from simplifying operations to increasing connectivity and productivity. The coronavirus pandemic showed us that the world can operate virtually and will continue to do so, regardless of the future of the pandemic.
Businesses that were able to lean into the technology they already had available to them and utilize new platforms were able to connect with customers, allowing them to stand out and become a resource for other businesses who needed help doing the same.
Those that were unable to adapt to technology may have lost out on months of revenue, an outcome of which could linger indefinitely. For those business leaders, learning more about what platforms are relevant to—and for—their target audiences and integrating it into their operations would likely benefit them, in order to stay in front of their customers.
There is no doubt that small businesses were in survival mode this past year, but the lessons learned in 2020 have pushed leaders to grow and shift their mindset in ways that will help them better navigate, grow, and thrive in 2021 and beyond.
The opinions, findings, or perspectives expressed in this content are those of the author and do not reflect the official policy or position of The Bancorp, Inc., its affiliates, or its or their employees.
Blog
The Bancorp
Lending
Fleet Leasing
SBA
Technology
Jeff Nager
Hetal Engineer
Jeff Barron
Small Business Loans
Small Business Lending
Commercial Fleet Leasing