Institutional Banking
How to Make the Most of 2021 Annual Reviews
While market performance, investment returns, and achieving financial goals are always a priority, the lingering conditions of the pandemic place significance on planning for uncertainty.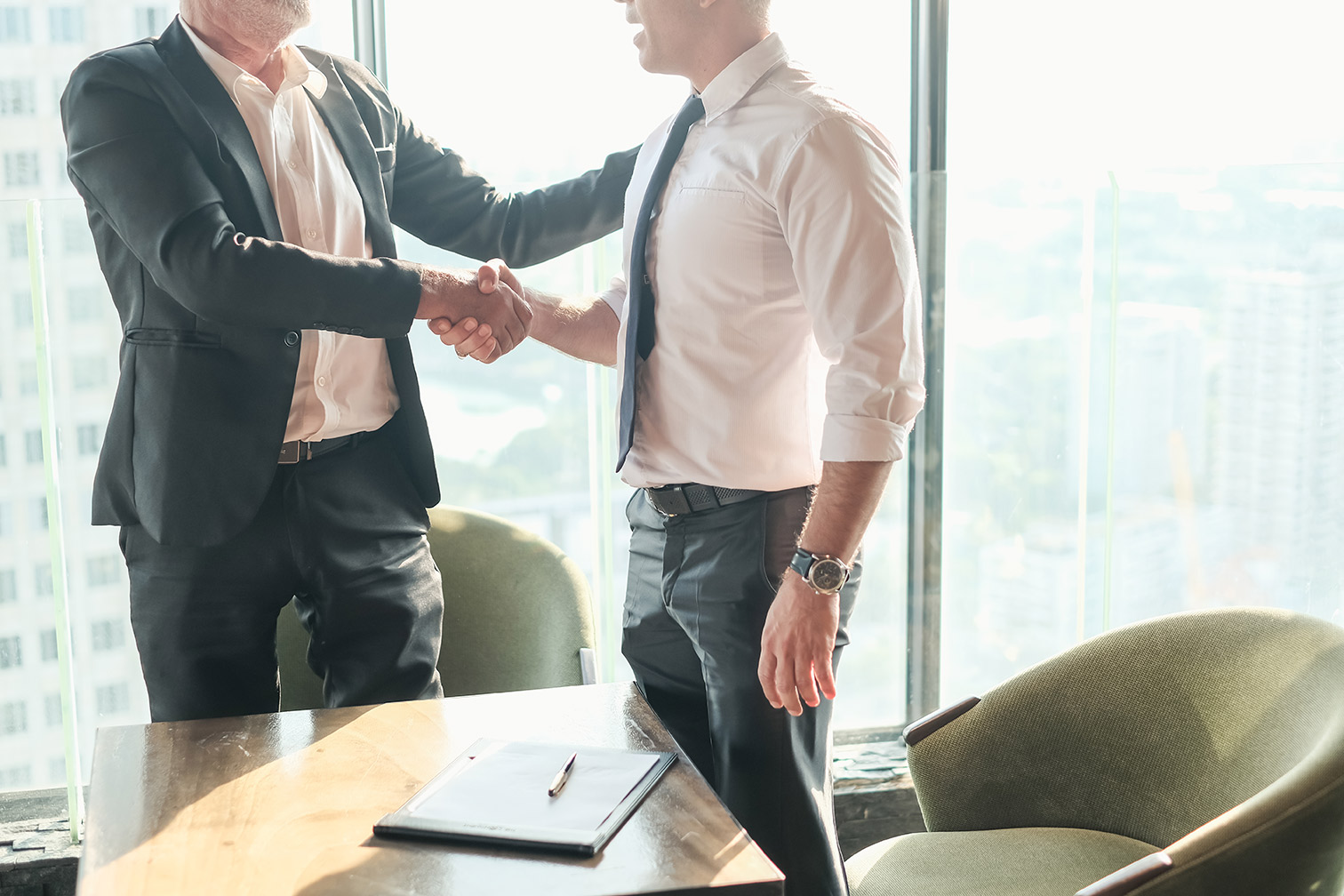 As we close out 2021, the impact of the COVID-19 pandemic continues to affect our social and economic outlook. Now more than ever, clients will benefit from proactive wealth management strategies, especially with lessons learned from the past year. While market performance, investment returns, and achieving financial goals are always a priority, the lingering conditions of the pandemic place significance on planning for uncertainty. As an outcome, discussing debt and planning for future liquidity needs, are critical to providing holistic wealth management services.
Even in wealth management conversations with financial professionals, debt is still a sensitive topic to discuss. Though it's impossible to foresee all future cash needs, this conversation is a crucial part of discussion in a year-end review. As financial professionals inch closer to providing a larger portfolio of wealth management tools to their clients and with the experience of managing finance in a pandemic economy, providing the value of accommodating both the assets and liabilities sides of a client's balance sheet will help them better plan for what is on the horizon in the year to come.
ASK THE RIGHT QUESTIONS
Though you may not have a clear picture of client's liabilities or their future cash needs, asking the right questions can give a better understanding of how best to even out their portfolio. If you've never spoken to clients about these topics, below are some example questions that can help you ease clients into the conversation:
Do you have any outstanding debt or loans and at what interest rate?
Do any of your whole life insurance policies have loans against them? And if so, at what interest rate?
Did you need to sell off portfolio assets this year to cover unexpected cash needs?
Do you have any real estate deals, college tuition payments, or other substantial purchases planned for this year?
Do you have a trust or business account that would benefit from access to liquidity?
These questions can help you learn more about your client's current debt and liquidity needs and that information can go a long way toward strengthening your professional relationship. More importantly, it conveys to the client both your interest and your ability to help them better manage all aspects of their finances and help them plan accordingly.
BRINGING A BANKING PARTNER TO THE PROCESS
If your clients have outstanding debt or liquidity needs, The Bancorp can help. Our Securities-Backed Line of Credit (SBLOC) and Insurance-Backed Line of Credit (IBLOC) offer low-interest access to funding to help individuals, trusts, nonprofits, or businesses consolidate debt, proactively plan for future expenses, and add flexibility to any wealth management strategy. With no application fees1 or closing costs, clients can apply for an SBLOC or IBLOC proactively to be ready for future cash needs, which can include real estate purchase, home improvements, college tuition, and more.2
By understanding what expenses clients have already planned for, this approach can provide financial flexibility by using assets already in their current portfolio. In a volatile market, this proactivity can provide the means necessary to carry out plans as we continue to navigate through unpredictable economic circumstances and help give clients greater confidence in your partnership.
THE BANCORP COLLATERALIZED LENDING BENEFITS
No application fees or closing costs1
No charge for the portion of line not in use
Interest payments can be capitalized and may be tax deductible3
Low variable interest rates tied to The Wall Street Journal Prime Rate (WSJP); fixed-rate option available
Can be used to meet a variety of cash needs: college tuition, real estate purchase, home improvements, debt consolidation and more2
Access to funds via online fund transfers, checks, and wire transfers
Visit our Institutional Banking microsite to learn more about SBLOC and IBLOC lending.
1. The Bank does not charge an application fee. State, local and/or third-party fees may apply in some states.
2. Neither the SBLOC nor the IBLOC can be used to purchase additional securities or to pay off a margin loan that was used to purchase securities.
3. Clients are advised to consult a financial/tax professional regarding the potential tax implications involving their investment portfolio. There may be adverse tax consequences when pledging an insurance policy. It is advisable to consult with a tax advisor before pledging a policy.
Collateral based borrowing has special risks and may not be suitable for everyone.
Opinions, findings, or perspectives contained in this blog are those of the authors.
IB
Annual Review
Institutional Banking
Pandemic Wealth Planning
Annual Client Reviews
Proactive Wealth Management Strategies
Meeting Client Liquidity Needs