Institutional Banking
How To Find The Right Partner For Holistic Wealth Management
Financial professionals strive to provide clients with a more holistic approach to wealth management. Managing both sides of the balance sheet, looking at both assets and debt, allows financial professionals to see the whole picture.
For years, Wall Street banks have capitalized on their ability to provide banking and liquidity services as part of their wealth management platform. While their objective may be to gain a more significant share of client assets and acquire additional service fees, financial professionals find that clients have developed a preference for a single destination for wealth management, financial planning, and banking services.
RIA Intel reported that nearly half of wealthy clients would prefer a single provider for investment management, financial planning, and banking services.

1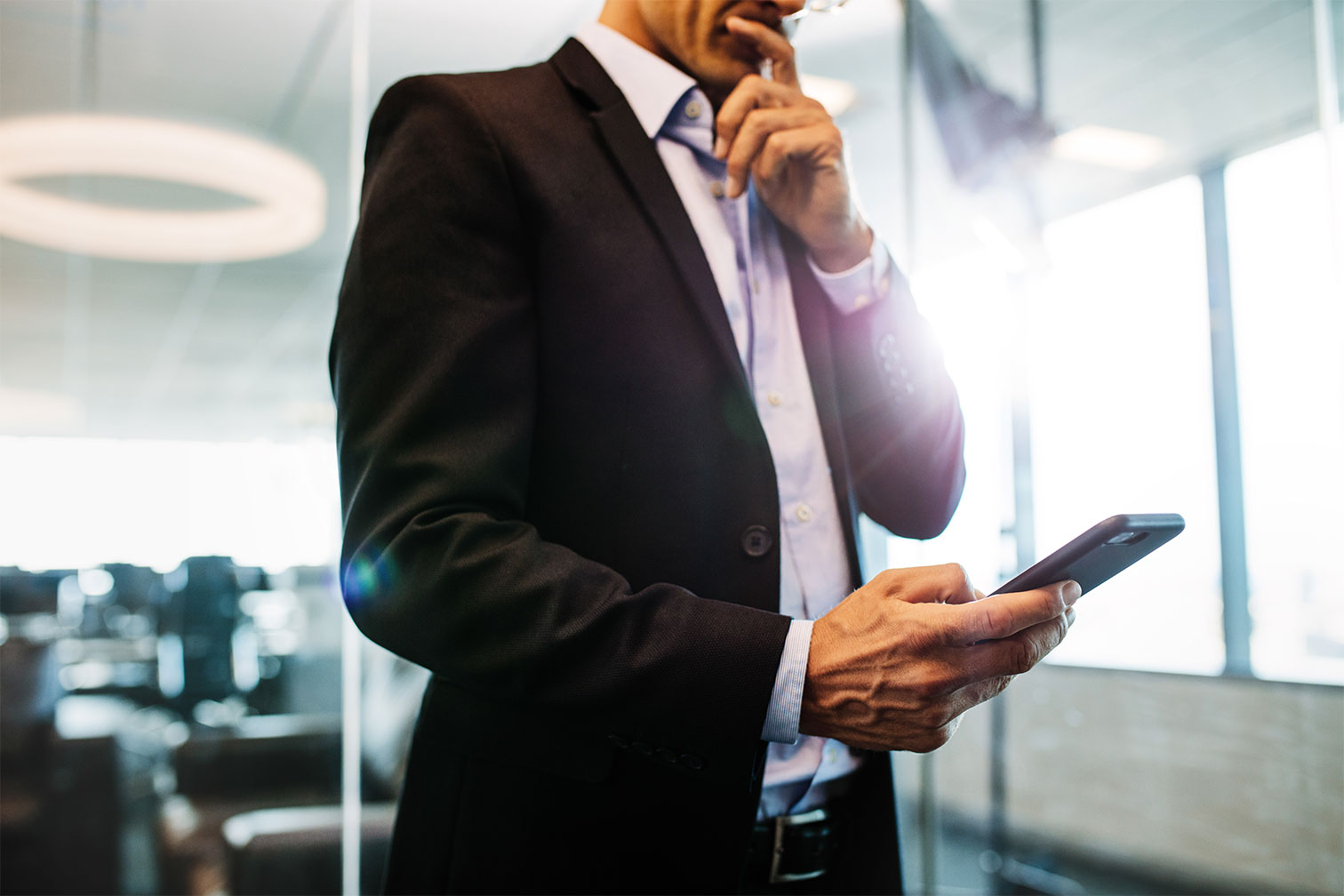 Some clients may view bundled services as a matter of convenience without accurately understanding the quantifiable benefits. However, today's complex financial landscape requires the right mindset and the right services at the right time. Financial professionals can provide a more comprehensive approach that includes both liquidity and banking services and leverage them to attract additional client assets and client referrals. More importantly, independent financial professionals can gain a banking partner that presents a more collaborative approach to wealth management and additionally, offer services that can help grow their practice.
THE BANCORP IS A TRUSTED PARTNER FOR BANKING SERVICES
The Bancorp's2 Institutional Banking business has over 20 years of financial services industry experience with a focus on banking solutions for nonbank financial institutions. We work with some of the largest wealth management firms in the U.S. Our goal is to create products and services that can produce measurable value for financial professionals and their clients. We have built trusted relationships with more than 60,000 financial professionals by providing them with banking solutions to promote holistic wealth management. You can learn more about our offering below.
1. We partner and do not compete with financial professionals.
For over two decades, The Bancorp's Institutional Banking business has committed to an "Always a Partner. Never a Competitor." approach to our relationships with financial professionals and institutions. We are one of the few U.S. banks that do not have in-house wealth management services, allowing us to focus on the client experience and meeting our clients' needs — as opposed to gathering investment assets. Our goal is to develop strategic banking solutions that are easily integrated into any wealth management strategy. Financial professionals working with us build and maintain relationships with their clients; The Bancorp works behind the scenes to deliver banking solutions for financial professionals to manage client wealth effectively.
2. We pioneered holistic wealth management services.
Long before holistic wealth management entered the mainstream, The Bancorp's Institutional Banking team developed lending solutions to meet clients' needs for timely access to liquidity. In 2004, The Bancorp was the first U.S. bank to offer the Securities-Backed Line of Credit (SBLOC) to independent financial professionals, enabling them to compete with larger banks for similar lending services. With our Insurance-Backed Line of Credit (IBLOC) introduced in 2019, clients can utilize the cash value of eligible whole life policies3 to achieve liquidity, which provides financial professionals with another option for managing client wealth for both planned and unplanned cash needs.

Now more than ever, The Bancorp SBLOC and IBLOC continue to be timely and cost-effective lending solutions for financial professionals and their clients. With no application fees and no closing costs, the SBLOC and IBLOC can be more cost-efficient when compared to conventional lending or insurance carrier loans.4
3. We offer lending and deposit products that preserve wealth.
The Bancorp's lending (e.g., SBLOC and IBLOC) and deposit products can help financial professionals close the gap between the banking, financial planning, and wealth management services provided to their clients. With a broader range of assets under a financial professional's supervision, they can develop custom portfolio strategies that consider each client's assets, spending habits, and short- and long-term liquidity needs. Clients can then experience a more personalized approach to wealth planning that addresses both assets and liabilities, while also considering their individual goals and needs. Clients can also benefit from the financial efficiencies that holistic wealth management can provide.

The Bancorp's checking and deposit accounts offer clients technology-enabled banking services with a focus on value:
The Solutions Checking Account operates like a standard checking account and can be linked to a client's SBLOC or IBLOC to facilitate cash withdrawals and provide overdraft protection.

5

The Investment Checking Account can be linked to the client's brokerage account to set-up monthly sweeps into the brokerage account. A client can also opt for overdraft protection from their brokerage account.

5, 6
4. We can help financial professionals grow their practice.
To truly provide a truly holistic wealth management offering for financial professionals, Institutional Banking delivers lending services that provide the liquidity needed to expand their practice or make the move to independence. Through streamlined application and funding processes, our team of lending experts offer conventional loans through our Advisor Financing program to help secure funding for financial professionals to finance mergers, acquisitions, debt restructuring, and succession planning to move their practice into the future.
5. We continuously improve our value-add.
Financial professionals who use The Bancorp's products and services for holistic wealth management will benefit from expert services that can both preserve wealth and result in greater client satisfaction:
Access our fee-free lending and deposit services. Registered and independent financial professionals can access our products and services without paying a subscription or other fees.
Receive expert assistance from our nationwide team of bankers. The Bancorp's Institutional Banking team's Regional Business Development Officers provide dedicated service based on an average of 25 years of financial services industry experience. They work with financial professionals to understand their goals and their clients' wealth management needs.
Create and execute a consistent wealth management strategy. Financial professionals can experience the value of receiving wealth management, financial planning, and banking services through a single provider. Clients may also immediately recognize the time and cost savings associated with this bundled service.
Build and maintain client wealth. The Bancorp SBLOC and IBLOC create timely lending opportunities for various purposes while keeping portfolio assets intact. Alongside the Solutions and Investment Checking Accounts, clients benefit from standard banking features with the ability to access their lines of credit and brokerage accounts.

7

Leverage cutting-edge technology. The Bancorp SBLOC and IBLOC are originated through our TALEA

®

loan origination platform. For the SBLOC, TALEA provides automated application and underwriting services to streamline the lending process from application through funding. For IBLOC borrowers, TALEA uses a digitized application process using DocuSign

®

. Additionally, our Solutions and Investment Checking Accounts feature funds transfer through Automated Clearing House (ACH) and wire transfers, using our Fintech Solutions business's infrastructure and real-time transfer capabilities.
The Bancorp's people, processes, and technology enable us to continuously explore new holistic wealth management methods to help financial professionals preserve and grow client wealth. For financial professionals, this translates into having a true banking partner that keeps the success of your business as its top priority.

Find out more about our Institutional Banking products and services for wealth management at institutionalbanking.thebancorp.com.
2. All references to The Bancorp or Bank refer to The Bancorp Bank, N.A., the wholly owned subsidary of The Bancorp, Inc.
3. Policy must be issued by an insurance carrier approved by The Bancorp Bank, N.A. ("Bank"). Contact us for our current list of approved carriers.
4. The Bank does not charge an application fee. State, local and/or third-party fees may apply in some states. Collateral-based borrowing has special risks and may not be suitable for everyone.
5. Linking to Brokerage Account benefits include optional overdraft protection for checks and bill pay, and the ability to make monthly sweeps to/from checking account.
6. Investment Checking Account interest is currently paid on accounts held by individuals, trusts, and nonprofit organizations. Our interest rate is competitive with rates paid on brokerage checking accounts.
7. For clients with a Securities-Backed Line of Credit (SBLOC) or Insurance-Backed Line of Credit (IBLOC) from the Bank, the Solutions Checking Account can be linked to the SBLOC or IBLOC to cover overdrafts that may occur against the checking account.
DocuSign® is a registered trademark and its use neither represents nor implies endorsement of this product or affiliation with The Bancorp Bank, N.A. All other trademarks are the property of their respective owners. TALEA is a federally registered trademark and The Bancorp and TALEA are federally registered service marks of The Bancorp, Inc.
All trademarks are property of their respective owners. The Bancorp is a federally registered service mark of The Bancorp, Inc.
Opinions, findings, or perspectives contained in this blog are those of the authors.
Institutional Banking
Business Trends
Wealth Management
Securities-Backed Line of Credit
Insurance-Backed Line of Credit