Institutional Banking
Create Your Own Story


Financing a Business Acquisition with an SBLOC
The SBLOC is a financing path less traveled, compared to traditional loans, to acquire the business of your dreams and plant the seeds for a brighter future.
Whether in a book or real life, some of life's greatest opportunities, such as buying a business or becoming a partner in one, often come out of the blue. In reality, the financing needed is usually not readily available, and there is only a limited time to find it. While there are many ways to finance a business acquisition (e.g., conventional loans, selling off portfolio assets, buyer financing, or finding an investor), they may not be the most convenient or strategic options to achieve client goals.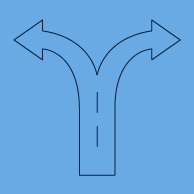 Take the Path Less Traveled
---
Rather than rely on conventional loans or sell portfolio assets, clients can access liquidity while also preserving their wealth. The Bancorp Securities-Backed Line of Credit (SBLOC) is an interest-only line of credit that allows borrowers to access up to 95% of the value of their portfolio based on asset type.1 With competitive interest rates, flexible terms, and automated application and underwriting processes, the SBLOC can provide added value compared to other financing options.
If you're still figuring out if an SBLOC is suitable for managing wealth, here is an example of an SBLOC helping a physician write his own success story.
1/3
The SBLOC Plays the Leading Role in a Business Acquisition2
A financial professional connected with The Bancorp Institutional Banking to share that a potential client was looking for funding to buy into a medical practice. While the physician had $500,000 in savings, it was earmarked for relocation and a new home purchase. When discussing his situation with the financial professional, the physician expressed frustration with bank loans due to the limited borrowing options and required paperwork.
2/3
The SBLOC Plays the Leading Role in a Business Acquisition2
The financial professional, familiar with The Bancorp SBLOC, recommended the credit line as an option. The physician decided to diverge from the path of conventional lending and opted for the SBLOC instead. As a result, he achieved timely access to liquidity based on his portfolio assets, enabling him to buy into the practice and purchase his new home as intended. The physician, impressed with the ease of the borrowing process and the financial professional's advice, signed on as a new client. Using the SBLOC enabled the physician to turn ambition into reality while the financial professional secured a new client and built a new market niche.
3/3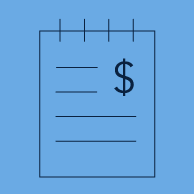 A Novel Way to Manage Wealth
---
The Bancorp SBLOC has become a valuable wealth management tool for financial professionals who appreciate its strategic value. The SBLOC can help clients avoid high-interest rates and down payments associated with conventional loans. At the same time, they can retain ownership of their portfolios and eliminate potential tax events from selling assets. In addition to acquiring a business, clients can use the SBLOC to manage additional expenses such as leasing office space, buying furnishings or equipment, and more.3 By borrowing against assets already owned, clients can take advantage of time-sensitive opportunities while preserving and growing their wealth.
---
| | |
| --- | --- |
| | For financial professionals, the SBLOC solution can help maintain AUM and investment strategies while continuing to trade on the nonpledged securities in the portfolio. We've also designed the credit line to weather market volatility. In our blog, "What Market Volatility Means for The Bancorp SBLOC," we discuss the credit line structure and measures taken to promote clients' portfolio health. |
| | You can learn more about the SBLOC on our Institutional Banking website, and be sure to stay tuned for the next installment in our Create Your Own Story series. |
Opinions, findings, or perspectives contained in this blog are those of the authors.
1. The 95% advance rate is for an all-cash portfolio.

2. This case study of an actual client experience shows a potential use of the Securities-Backed Line of Credit (SBLOC). Individual borrower's results may differ based upon multiple variable circumstances and factors, including, but not limited to: tax and other liabilities, SBLOC borrowing rates, and portfolio drawing power. The SBLOC is a nonpurpose loan, the proceeds of which cannot be used for the purchase of securities or to refinance a loan used to purchase securities.

3. The SBLOC cannot be used to purchase additional securities or to pay off a margin loan that was used to purchase securities.

Collateral-based borrowing may not be suitable for everyone. Consult a financial advisor about any associated risks. Consult a tax advisor for tax-related matters and an attorney for legal matters. The Bancorp Bank, N.A. does not provide financial, tax, or legal advice. Rates, terms, and conditions of loan products are subject to change without notice.
SBLOC
Securities Based Loan
Securities Based Lending
Portfolio Line of Credit
Business Acquisition Loans
Loan to Buy a Business