Commercial Lending
Going the Extra Mile Toward Growth: GM Equipment Rentals
Every business has a story behind it. Much like our everyday lives, companies experience ups and downs, times of certainty and extreme uncertainty, excitement, opportunities for improvement, and successes. Many of these circumstances can be largely driven by financial decisions company leaders face. Though these experiences may not be evident to its customers, business leaders are consistently faced with difficult choices and obstacles that will affect the company, its employees, and ultimately its customers.
When it comes to small businesses, the outcome of these decisions can rely on what financing options are available. Determining the best solution to these instances can often be attributed to working with the right financial partner.
The Bancorp Commercial Lending team takes pride in holistically understanding the needs and wants of our partners. Comprised of both small business lending and commercial fleet leasing experts, the team offers perspectives and experience from a wide range of industries. With a client-first mindset, they set out to learn about a company's short- and long-term goals as well as recognizing the business' current circumstances. Not only does this help establish trust within a business relationship, but it also allows our team to find opportunities to use The Bancorp's unique end-to-end offering to customize a lending option that helps companies grow and continue their story.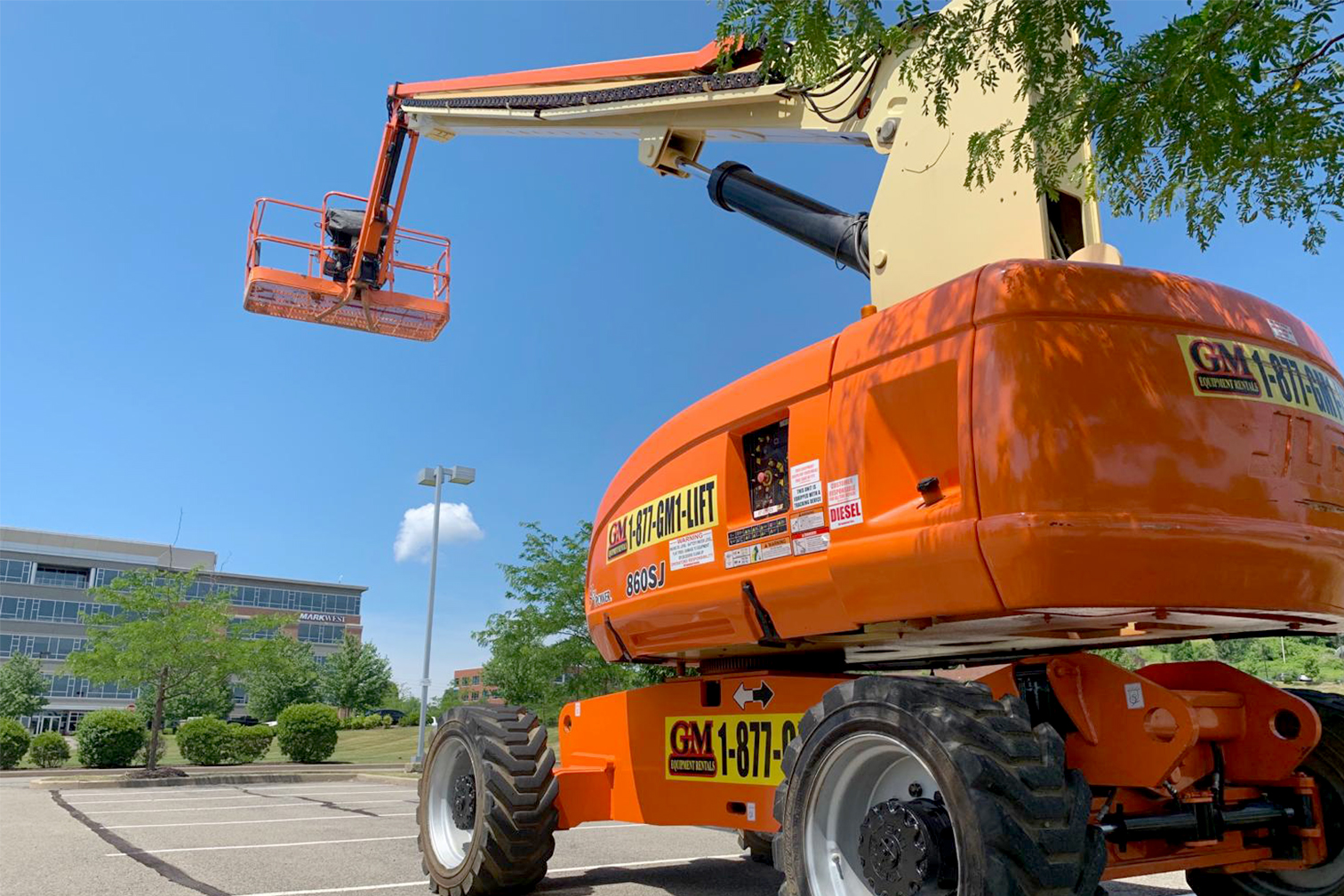 Helping accelerate a company's success inspires our team to go the extra mile. Such was the case with GM Equipment Rentals (GM Equipment), a leader in construction equipment rentals. In October 2022, GM Equipment's leadership was presented with an opportunity to acquire another business that would allow the company to grow their footprint, expand into new markets, and gain additional equipment. Though it was an attractive prospect, the deal hinged on GM Equipment securing the right financing before the end of the year.
After reviewing offers from existing relationships with financial institutions and not finding the right solution, GM Equipment was introduced to The Bancorp Commercial Lending on October 19. Members of our team learned what GM Equipment was trying to accomplish through this acquisition and what their expectations were from their financial partners. Understanding the situation, Commercial Lending was ready to take on the challenge but knew that time was of the essence if they were going to help the company reach its next growth milestone. Our team had around 45 days to tackle multiple aspects of the transaction and knew it would have to be all-hands-on-deck throughout the loan process.
Through a collective effort from members of our Small Business Lending and Commercial Fleet Leasing teams, we were able to help clarify various elements of the transaction, expedite the underwriting and appraisal processes, and succeed in commencing the loan before the requested deadline. This achievement could not have happened on time if it were not for The Bancorp's desire to help GM Equipment progress to its next level of growth by structuring a customized loan.
Turning Opportunity into Positive Outcomes
Through the acquisition, GM Equipment was able to retain all personnel and equipment from the previous company. Because of Commercial Lending's fleet leasing services, we were able to provide GM Equipment with five temporary registrations so acquired vehicles could be used right away. Immediately, the business was able to plan for continued growth, remain competitive against more prominent players, and increase its bottom line. It marks a new chapter for the growing company that continues to look ahead at new areas and opportunities.
Every day The Bancorp Commercial Lending team challenges itself to find lending solutions in situations where other financial institutions cannot. Paired with its one-of-a-kind offering that helps streamline lending and leasing, our teams provide added value by becoming a true partner and advocate for growing businesses.
Opinions, findings, or perspectives contained in this blog are those of the authors.
All references to "The Bancorp" refer to The Bancorp Bank, N.A., the wholly-owned subsidiary of The Bancorp, Inc.
Commercial Lending
Commercial Fleet Leasing
Equipment Leasing
Small Business Lending
SBA