Diversity & Inclusion
Broadening Diversity at The Bancorp through Education and Service
At the core of culture at The Bancorp, we believe every person offers a unique and valuable perspective that helps establish an environment where everyone can develop and thrive.
Throughout 2022, our Diversity & Inclusion (D&I) program has grown through the guidance of the Internal Diversity and Inclusion Council (IDIC) and by employees demonstrating their commitment to ensuring a diverse and inclusive culture is incorporated throughout every aspect of our business. Beyond our day-to-day collaboration, employees at The Bancorp engage in a variety of ways to seek new perspectives from colleagues and offer community support outside of the office to benefit local neighbors. In addition to the IDIC, Employee Resource Groups (ERGs) help employees connect with colleagues who share similar interests and work to educate one another by fostering an inclusive community within The Bancorp. By approaching diversity and inclusion in an informed manner, we believe our employees can have a significant impact to help their local communities and each other thrive.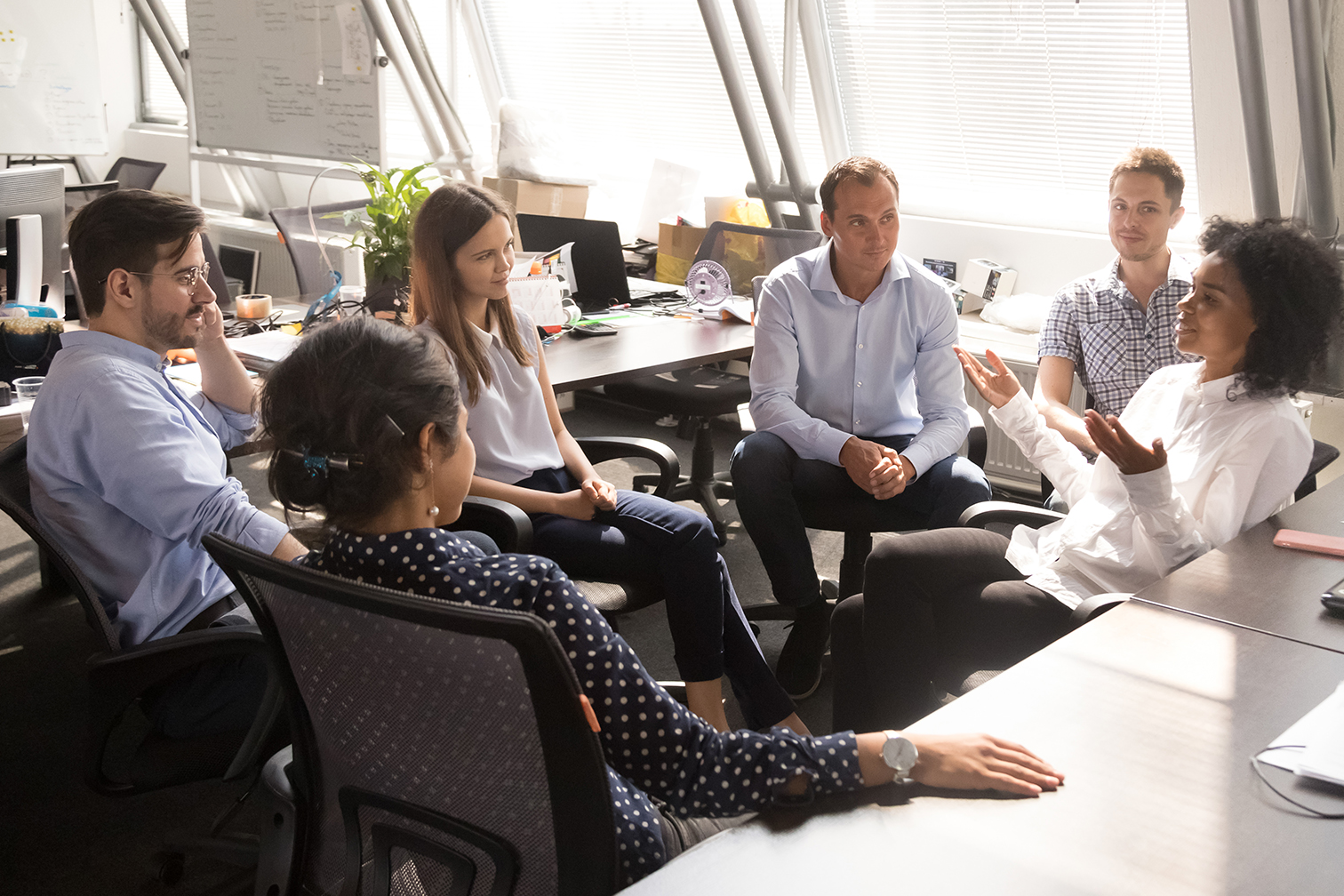 Education: Informing Inclusivity
In everything we do at The Bancorp, we believe the best results are achieved by understanding and learning, and this is how we approach diversity and inclusion. Employees are offered many resources and educational opportunities throughout the year to help improve their knowledge of D&I, starting with Diversity & Inclusion Week at the beginning of each year. D&I Week kicks off the year by reinforcing the Company's fundamental belief that everyone deserves dignity and respect. In 2022, D&I Week offered a whole week of activities for employees, including trivia, guest speakers, networking, and creating an employee-led cultural cookbook.
Throughout the year, regular activities and communications also help inform employees, including Cultural Connections, highlighting national heritage months and holidays, and sharing historical backgrounds or ways to celebrate. Our ERGs also host a number of educational and interactive discussions throughout the year, inviting employees to learn about various topics, such as allyship, authenticity, work-life balance, and financial wellness, followed by an opportunity for dialogue to get a better sense of their colleagues' perspectives.
Service: Education in Action
While we believe education in diverse topics is a crucial component of our culture, great value also exists in supporting equity and inclusion through acts of service. Inside and outside the office, our employees regularly participate in food, clothing, and toy drives to benefit local nonprofits and donate their time to volunteer with or serve local organizations. This year, employees from several offices contributed to creating and donating over 500 paracord survival bracelets to benefit Operation Gratitude and 2,000 Care Kits to provide comfort for those experiencing homelessness in our local communities. In addition, employees volunteered at the Delaware Breast Cancer Coalition 5K Runa and prepared lunches for low-income local workers through Lunch is Served.
Using the education and practices taught through The Bancorp's D&I program, the Company offers acts of service in an impactful and thoughtful manner. To provide greater insight into The Bancorp's commitment to social responsibility, the Company recently published its inaugural ESG Report highlighting how we remain committed to holding ourselves accountable and how we plan to continue to improve. After a successful year of broadening our diversity and inclusion approach, we look forward to new opportunities to learn and volunteer throughout 2023.
Diversity & Inclusion
The Bancorp
Diversity
Inclusion
Equity