Commercial Lending
What Small Business Owners Need to Know about Succession Planning
While succession planning is something that all small businesses should be considering, the coronavirus pandemic jolted many small businesses into thoughtful planning for the future, whether it's navigating unforeseen challenges or planning for future generations of leadership and ownership.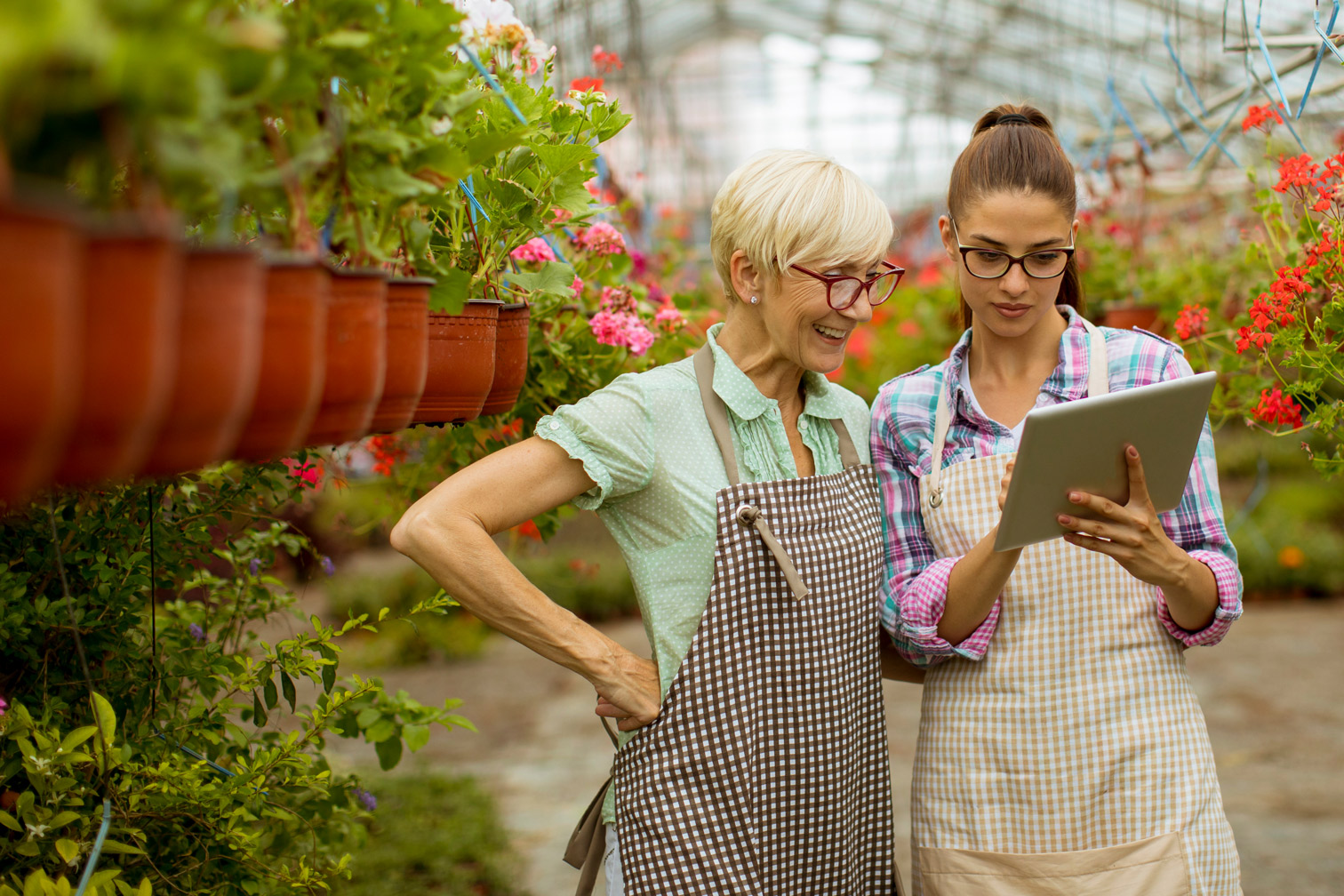 Hetal Engineer, Director, SBA National Sales Manager | Commercial Lending, The Bancorp Bank
Jeff Nager, Executive Vice President, Head of Commercial Lending | Commercial Lending, The Bancorp Bank
In 2020, there were 31.7 million small businesses in the United States, accounting for 99.9% of businesses in the nation.1,2 However, despite ownership of such a significant proportion of the U.S. economy, nearly 60% of small businesses do not have a succession plan in place, and family-owned businesses in particular lack these plans.3 According to the Family Business Institute, only 30% of family businesses progress to second generation ownership, 12% to the third generation and just 3% to the fourth generation because no formal succession plan was put into place.4
Planning beyond the business' current status is critical to establishing and maintaining the long-term success of a small business.
Ultimately, every small business should consider following Habit 2 of author Stephen Covey's infamous 7 Habits of Highly Effective People in their approach to longevity, and "begin with the end in mind".5
What Businesses Need to Know about Succession Planning
When to Start

It might seem radical, but succession planning should start on day one of your business' establishment, if not while developing your business plan. Traditional business plans end with budgeting and financial projections, but that isn't as all-encompassing as it should be. Though it may seem a bit morbid to think of the end before the beginning, business owners should consider all of the options with their personal end goal in mind — whether it's launching a business that can support a family or building an empire. From there, explore how to make that happen, whether through grooming a future generation or selling your company with a certain price in mind — all of which should be included within the business plan. No one has a crystal ball for roadblocks they may face or successes they will have, but building out a rough timeline to transition the business can help ease the burden of unexpected situations.



What Options Exist

There is no one-size-fits-all approach to transitioning a business, but it's best to know what options are available and their unique set of risks and rewards when considering the next generation of your business:

Family: Is there a family member who can — and wants to — take over the business? Are they the best successor? Will their ownership help drive a family legacy? Will you truly be able to step away, given your likely continued financial dependence as the previous owner?
Internal Employees: Do you currently have management in place that you trust and who can offer support as your business grows? Is it worth the investment to hire a great manager now to set up the transition for success in the long term? Have they indicated interest in taking over the business? Would they be prepared to take over if you left today, or do you need to groom talent over time? Do they have the money available to buy the company from you?
External investors or entrepreneurs: How do your financials look over the past few years? What are companies similar to yours worth? Do they sell quickly and often? Are you in a position to sell now? Can your business be sold without keeping your name on the sign based on the company's reputation? Do you have the time beyond the sale to help train the new owner?

For many small business owners, their priority is not just selling the business, but selling it to the right buyer — one that will do right by employees, customers, and the brand and ensure the business continues to thrive. Keeping the future owner actively involved in the transition is critical to ensuring they are well-prepared to take over when the time is right.



What Counsel is Available

Collaborating with third parties and like-minded individuals can help ensure that business owners are thinking about the full picture of their business' potential trajectory. A few simple steps to keep in mind include:

Surround yourself with strong advisors: Financial partners like The Bancorp will help analyze your current financial state and availability for financing to a buyer. Additionally, partnering with a Certified Public Accountant and a tax attorney can help you consider tax and legal implications when structuring the deal.
Understand your market: To help determine the viability of your intended succession plan, it's critical to understand the valuation of similar companies and the rates at which they are bought and sold.
Determine what's truly important to you: To allow for a strong transition, sales have agreements including the seller remaining with the company for a set amount of time. Business owners can also determine if it makes more sense to focus on developing talent early on to ensure a swift and seamless transition in the future.
Ultimately, financial partners can advise on a feasible transaction that benefits the seller, the buyer, and the bank alike — all so your business is prepared for a successful future beyond your era at the helm.
Opinions, findings, or perspectives contained in this blog are those of the authors.
Commercial Lending
The Bancorp
Hetal Engineer
Jeff Nager
Business Succession Planning
Family Business
Business Planning
Selling a Business
Generational Businesses