Commercial Lending
The Impact of a Delivery-On-Demand Economy
The on-demand business model has grown exponentially in recent years as businesses have increased their digital offerings, and the impact on businesses has been felt across industries.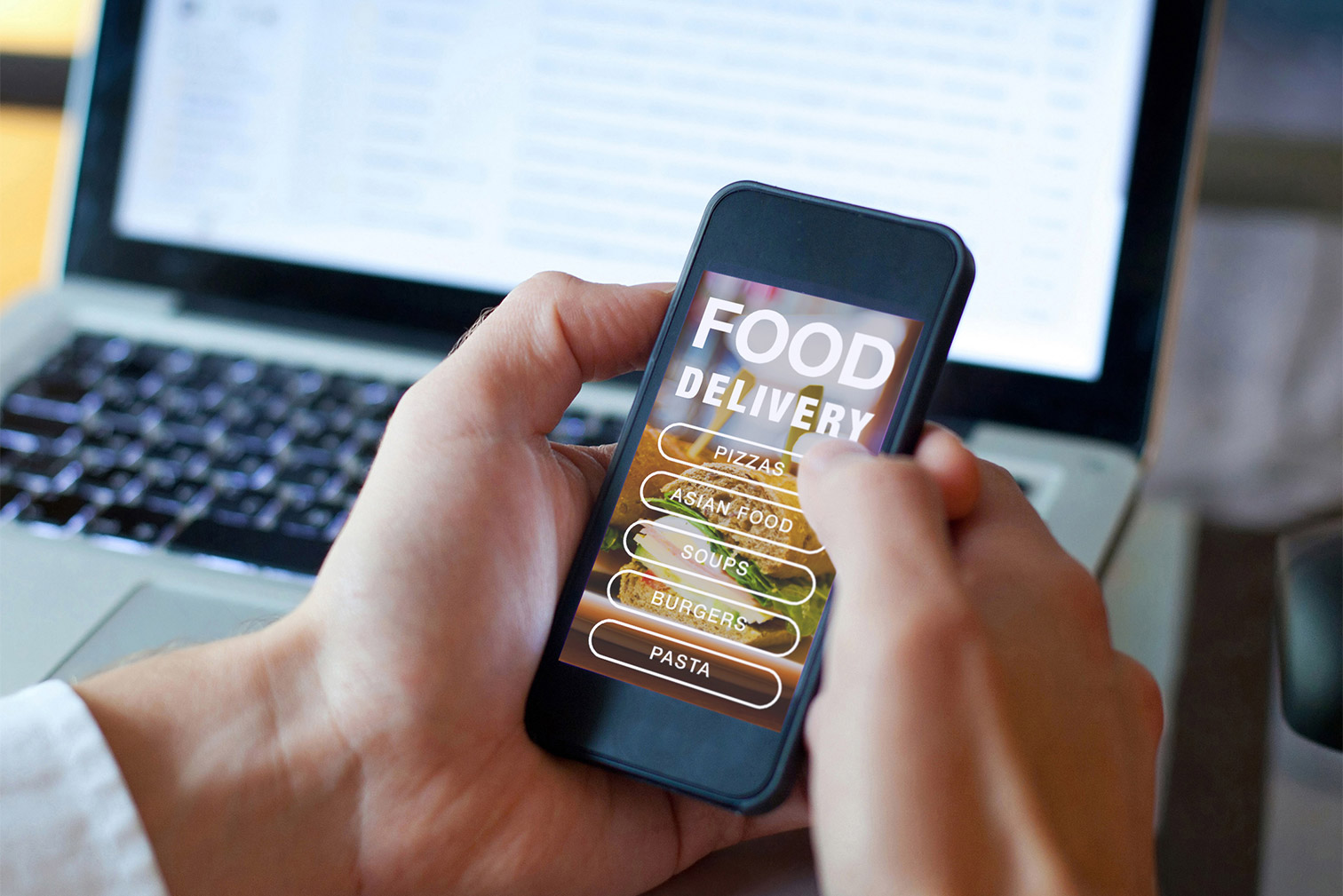 But before taking a look at what this means for businesses, it's important to understand that a delivery-on-demand business model is one wherein a company provides customers with immediate service, often through an online platform complemented by rapid delivery. This definition, however, can vary slightly from industry to industry.
There are two different industries in which the on-demand business model has boomed due to an increased consumer demand: food retail — where businesses are providing local food delivery using company vehicles or a third-party delivery service, such as DoorDash or Grubhub, and retail sales — where companies focus on order fulfillment and shipping using medium/long-haul or, in some cases, last-mile delivery vehicles.
The Rise of the On-Demand Business Economy
The on-demand business economy has grown rapidly over the years, but with the recent pandemic and extended stay-at-home orders, consumer demand for this business model has soared at an unparalleled pace, and the promise of speedy delivery that was once a luxury is now expected. In fact, prior to the pandemic, U.S. consumers were already spending $57.6 billion annually in the on-demand economy,1 and as far back as 2015, PwC projected this economy would grow from $15 billion in 2013 to $335 billion by 2025.2
At the onset of the pandemic, restaurants (and even grocery and convenience stores) shifted to increase food delivery services as they faced storefront closures due to social distancing guidelines; many joined food delivery apps for the first time to grow their delivery customer base to maintain revenue. In-person retail stores established online shopping and had to shift to focus on online order fulfillment and deliveries, competing with other powerhouse businesses such as Amazon, Walmart, and Target — all of which already provided two-day shipping.
While this business model surely benefits customers, it has a bittersweet impact for small businesses who already have limited resources.
The Various Benefits of Operating within the On-Demand Business Model for Small Retailers
This type of business model enables small retail businesses to be more proactive, rather than waiting for customers to walk through the front door, but they must be ready to provide the type of service customers have come to expect. Additionally, retail companies can increase their revenue by adding an online extension to their business model, as they are no longer bound by the geographical restraints that come with only having a brick-and-mortar presence. However, they need to be prepared to pack and ship their products across state lines, which can be a large undertaking for a small shop.
Providing expedited services to customers helps small businesses carve out their competitive edge among others within their industry, especially if the business has a good product or suite of products they can take to the market and scale to grow. Since this is now something consumers expect, the absence of quick delivery options can cause a company to potentially lose business to a competitor who provides those options.
Common Challenges that Small On-Demand Businesses Face
While there are many benefits to this model, the rapid turnaround time required to produce, package, and ship these products on such a large scale can put a strain on small retail businesses given their size and, in some cases, already limited resources, especially in both retail and food retail.
The pandemic has already put a strain on staff and as companies reopen, owners are finding staff is more reluctant to come back to work. Almost all industries are facing a labor shortage to some extent, especially in the retail industry.3 To further exacerbate the issue, adding new, unexpected responsibilities to support speedy delivery adds an additional layer of pressure on employees who may not be equipped to take on these tasks.
While helping to meet consumers' needs and expand the business' breadth of opportunity, shifting to an on-demand model comes at a cost. For example, many restaurants' margins have worsened, as they've resorted to leveraging third-party delivery services such as DoorDash to meet increased demand, ultimately forcing them to shell-out more money to pay these services for gig workers and fees.
There are also supply issues that can stem from operating within this model. If a retail company does grow unexpectedly, they have to be able to support that growth, as it ultimately impacts customer experience — sometimes for the worse. Companies should be realistic when considering what a boom in demand could mean for them. For example, a small consumer retail technology company may not want to commit to rapid delivery, as they may face supply chain issues as a result of the current semiconductor chip shortage and may not be able to deliver on their promise to consumers.
How Small Businesses can Make the Transition Smoothly
The most critical consideration small business owners should keep top of mind is that they must implement the proper infrastructure before launching any on-demand delivery service — regardless of the industry — so there is no lapse in service or subsequent negative customer reviews, as these can have long-term ramifications for the brand's reputation.
Companies that anticipate a significant jump in business after shifting to this model should consider the following options:
Lease 1-2 delivery vehicles: Investing in a couple of delivery vehicles and hiring drivers to manage local and/or last-mile deliveries will keep this service and subsequent revenue or profit in-house and will enable the company to maintain oversight and quality control.
Contract out to a third-party delivery service: This option is better for businesses that may not have the resources to lease a vehicle or hire extra delivery staff, but owners should keep in mind when contracting a third-party business, they will have to pay for this service, and they may lose a level of quality control by putting their reputation for customer service in someone else's hands (someone who likely isn't as invested in the business and/or maintaining its good reputation).
Bring in experienced business partners: While small businesses may need to contract out delivery services or drivers, they may also need to consider bringing in business partners on the back end who are experienced with technology and online retail. Whether that means partnering with an online commerce giant such as Amazon, or a smaller-scale partnership with an individual who can manage the back end of the business, having the right team in place can ensure a seamless transition.
Consult a financial lender: Companies on the cusp of expansion to support on-demand delivery may need a small business loan to fund some capital improvements or enhancements, such as equipment purchases, increased inventory purchases, additional staff, or additional working capital. Or, they may need equipment financing to support their new fleet. Either way, with the help of a dependable partner like The Bancorp — that can provide a combination of commercial fleet leasing and small business lending services — small business owners can enter their next phase of expansion with the confidence they will have the support they need.
Any small business looking to establish or grow their on-demand offerings needs to be in tune with their current financials and future projections, and should weigh the pros and cons of making such a significant transition before putting any plans in motion. Feeding into consumer trends such as expedited delivery can generate more business, but if not approached correctly, it has the potential to do damage in the long run. Remember: proactivity is the key to success!
Opinions, findings, or perspectives contained in this blog are those of the authors.
Commercial Lending
Retail Delivery
Food Delivery
Business Trends
Delivery on Demand