Commercial Fleet Leasing
The Future Trajectory of the Electrification of American Vehicles
Over the past decade, there has been a global call on drivers, auto manufacturers, and companies at large to reduce their carbon footprint. Since taking office, President Biden has made that call even louder with proclaimed plans to electrify America.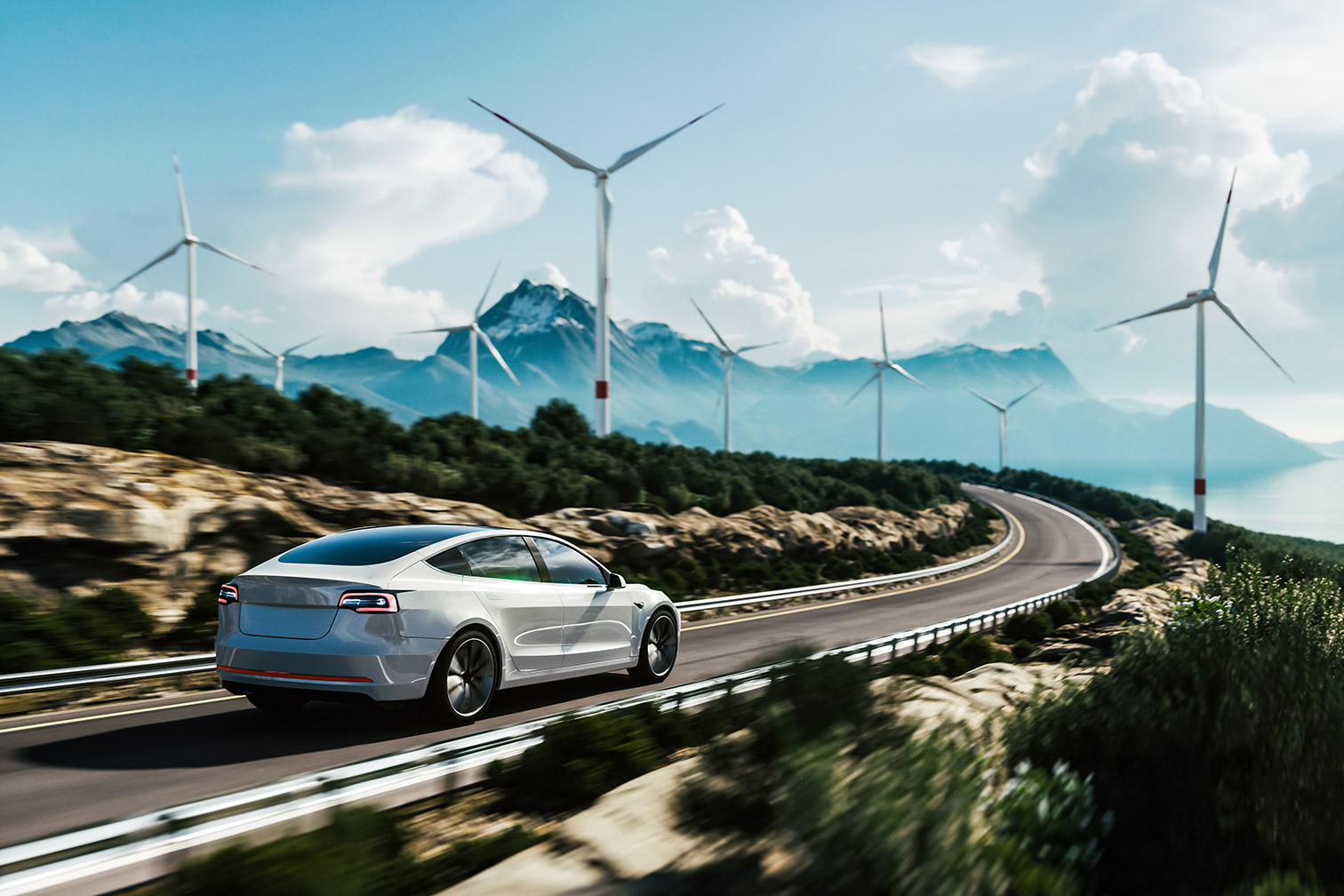 In response, many auto manufacturers are proactively making investments and changes to their vehicle lineup to shift toward an all-electric future — both in the consumer retail and fleet spaces. But as manufacturers increase their electric product offerings, the existing infrastructure that supports gas-powered vehicles will also need to change in order to accommodate electric vehicles (EVs) on such a large scale.
The electrification of American vehicles will not be an overnight phenomenon, but rather an ongoing process.
Considering all of the infrastructure updates needed to support vehicle electrification nationwide, this process could take at least a decade, likely two or more. Despite the widespread belief that this transformation is rapidly approaching, the number of EVs on U.S. roads today and anticipated in the next few years is still small in comparison to their gas-powered counterparts. U.S. EVs are projected to reach 18.7 million on the road in 2030, up from one million at the end of 2018.¹ To put this into perspective, this equates to just about 7% of the 259 million vehicles (cars and light trucks) expected to be on U.S. roads in 2030.² When compared to the fact that pure electric vehicle sales currently make up approximately 2.5% of total global sales, and 1% domestically³, it is evident this will be a slow, lengthy process.
The most notable change that needs to be made is technology. Existing technology and the current speed of vehicle charging is a big hurdle for the industry as it currently stands, even with the limited number of EVs on the roads today. The country will need much faster charging technology and many more charging stations that are compatible across all automakers' EVs, but the financial investment this new infrastructure will require is still unclear and difficult to predict.
There are other potential industry shifts in the future that could impact the way in which the nation prioritizes these upgrades. With so much chatter around hydrogen-powered electric vehicles and the necessary infrastructure to support that segment of vehicles, it begs the question, "Are battery-powered electric vehicles the end-game for the next 50 years, or just a stop on our way to hydrogen-powered electric vehicles that don't need recharging?" Considering the latter, companies and gas stations may have to consider two different paths — charging stations and hydrogen fuel storage.
Gas stations to undergo changes in the coming months and years.
In addition to impacting technology infrastructure, the electrification of America would have a massive impact on small businesses such as quick-stop oil-change shops and local independent repair facilities. There is considerably less maintenance work to be done on an electric vehicle; for example, EVs don't require oil changes or transmission repairs. With the potential for more customers to utilize charging stations, gas stations of all sizes will see less revenue from traditional gasoline overall.
Interestingly, although gas stations would need to upgrade their infrastructure to support an influx in the number of charging stations, they won't be the driver of those upgrades; the gas providers (such as Exxon, Chevron, etc.) will, and it will be slow to start. However, once that infrastructure is implemented, gas stations will be competing with at-home charging stations, which ultimately limits the number of trips drivers take to the gas station.
There are also considerations specific to hydrogen-powered vehicles that need to be kept top of mind. If gas stations invest the time, energy, and money to accommodate charging stations in addition to fuel, and hydrogen-powered vehicles become the norm, there is the potential for these revamped gas stations to either add the ability to store and dispense hydrogen fuel or eventually become obsolete.
Given that there are still so many unknown factors as the industry pushes to innovate and reduce its carbon footprint, gas stations will likely hold off on implementing any long-term upgrades until there is significantly more clarity.
What gas stations can do to grow in the meantime.
There are a number of upgrades gas stations can implement in the short-term to continue growing their business, regardless of the trajectory of nationwide electrification. The pandemic highlighted the sustained demand of the industry, as gas stations haven't been as negatively impacted as other industries.
By expanding to provide more ancillary services such as convenience stores, quick-stop restaurants, car washes, touchless payment systems, and other options for drivers, gas stations have a range of options to fuel growth of their business and their revenue.
While it may be too soon to tell if these ancillary services will support a potential shift to electric charging stations in the future, they can become continuous, reliable sources of revenue — regardless of the anticipated slow adoption of EV charging on-site.
Commercial Fleet Leasing
Commercial Lending
Electric Vehicles