Commercial Lending
The Future of the Company Car
Company cars have long been a critical asset to sales representatives across industries, as they help generate and nurture leads through face-to-face customer engagement.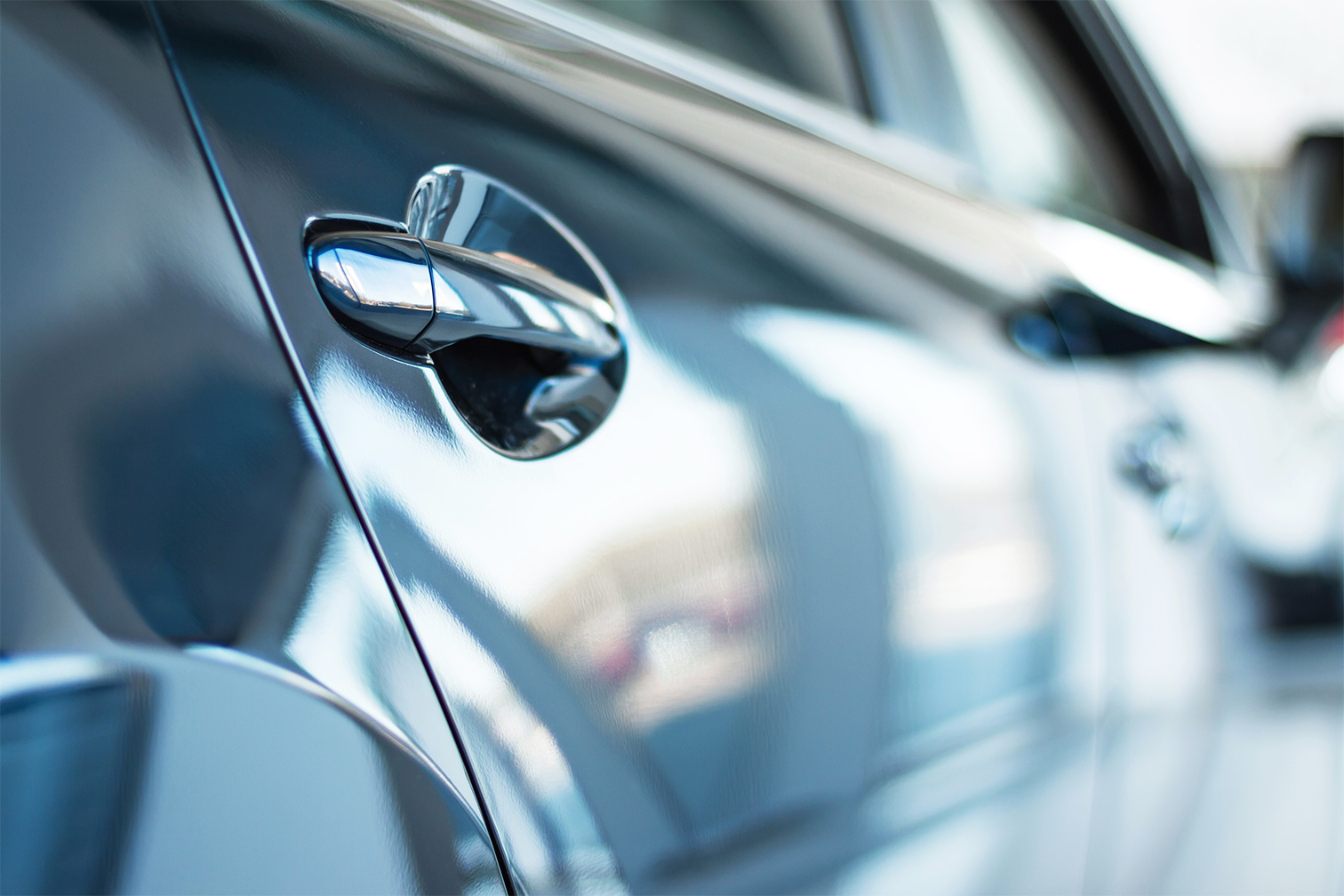 Yet the absence of in-person visits from sales teams amid the pandemic has altered traditional selling tactics. Over the past 18 months, discussing new products over lunch or stopping by a client's office to share new updates has stalled across several sectors. This has put a strain on in-field sales representatives who are trying to maintain or grow business through these traditional methods, and simultaneously has pushed business owners to rethink their teams' reliance on company cars altogether.
Although most sales teams cannot afford to neglect the inherent selling power of forming and sustaining in-person relationships with potential and existing clients, businesses have been operating within virtual sales models for the majority of the year and have seen success in this new approach. With remote and hybrid working models becoming the new norm, is the future of the company car in question?
The Sudden Rise of Virtual Sales Tactics
As an example, the pharmaceutical industry has historically relied on company cars to support their in-person sales model. However, its shift to virtual selling has actually increased the amount of communication between sales reps and physicians. In fact, as a result of virtual meetings, 61% of physicians have reportedly interacted more with their sales reps during the pandemic than they did pre-pandemic, according to an Accenture survey from May 2020.1
While this data seemingly supports a permanent shift to a virtual sales model, virtual meetings offer both advantages and disadvantages. Beyond enabling reps to reach new customers in the absence of geographical constraints, digital meetings can minimize the amount of time spent waiting for a physician, and can therefore allow both parties to use their time more efficiently. On the flip side, it can potentially increase distractions, and in turn, decrease engagement.
Despite the pros and cons, the purchasing decision makers may prefer this virtual approach. The May 2020 Accenture survey found that in the pharmaceutical sector, a whopping 87% of healthcare providers reportedly want either an all-virtual or hybrid model even after the pandemic ends.2 This again begs the question: Is the company car extinct?
Company Car Extinction Is Not an Option
The company car is one component of fleets that ebbs and flows. While the need for these vehicles may evolve over time, our historic experience at The Bancorp signals that they'll never fully disappear from the streets.
For example, for businesses in which company cars are just perks, or for sales teams who are now shifting to more virtual pitching methods due to the pandemic, this segment of the fleet landscape could shrink. This shift mirrors the change that occurred during the 2008 recession, when many thought-to-be-necessary vehicles disappeared from the roads. Yet as the economy recovered, the company car became a talent retention tool. Providing a sales rep with a vehicle to drive was key to not only retaining them with the company, but keeping them engaged and motivated to maximize their job performance. This will likely take shape again over the next several years, with a resurgence of company cars after a lull stemming from the pandemic. Business owners and fleet managers alike should consider the lessons learned following the 2008 recession when mapping out fleet plans for the future.
Alternatively, when vehicles are integral to a business' operation, such as in-person estimates for the construction industry, those fleets will remain intact. The inherent value — and in many instances, necessity — of in-person sales tactics should not be ignored as workplaces roll out return-to-office plans.
Not a One-Size-Fits-All Approach
Business owners and fleet managers should consider the internal and external factors of maintaining their fleet of company cars, as they may vary among industries and individual businesses.
Overall, the advantages of maintaining a unified company fleet include:
Productivity tools for sales teams: Sales reps are encouraged to get out to see prospects and clients without the mileage, wear and tear, and added insurance expense on their personal vehicles.
Corporate branding: Even sales vehicles can be mobile billboards, so consistency in vehicle type and visual graphics help maintain the brand's image and reputation. For instance green-focused businesses may want their sales staff driving hybrid or electric vehicles, which can be provided directly by the company.
Hiring incentive and retention tool: As the market struggles with the labor shortage, company cars can be used to attract talented workers and retain them.
Similarly, enabling team members to drive their personal vehicles for professional purposes poses some disadvantages:
Uncontrolled external image: While it may cost less for a company to offer an allowance or mileage reimbursement in lieu of a company car, the business doesn't control what the sales rep drives, meaning the rep could show up to a meeting in an older, unmaintained car that could leave a negative impression on potential clients.
Reduced incentive to get out: Sales teams may feel less inclined to drive to prospects and clients and make the in-person pitch because of miles and wear and tear incurred, or they simply may be embarrassed by what they drive.
Unknown safety and reliability: Personal cars may not be maintained adequately or have the latest safety features, which can result in more down time or more accidents, increasing a company's vulnerability to liability for any incident that occurs while on the job.
While the use of traditional company cars may vary from business to business, the pandemic is impacting how companies consider managing these fleets. Businesses should take a close look at their financials and conduct a cost-benefit analysis to determine an approach that works best for them – whether that's maintaining their current fleet, requiring employees to use their own vehicles, or reducing their fleet as they shift to virtual tactics.
Collaborating with an experienced partner such as The Bancorp can help alleviate some stress that business owners and fleet managers may be feeling as they navigate the future of the company car and, more importantly, their way of conducting business.
Opinions, findings, or perspectives contained in this blog are those of the authors.
Virtual Sales
Customer Engagement
Company Car Trends
Future of Company Cars
Company Car Advantages
Pandemic Impact on Company Cars
Commercial Lending
Commercial Fleet Leasing