Commercial Lending
The Chip Shortage: One Year Later
As we near a full year since this issue began, The Bancorp takes a look at one of the hardest hit industries — construction — and forecasts what business owners may be able to expect as the shortage continues, as well as how to navigate the situation until it is a thing of the past.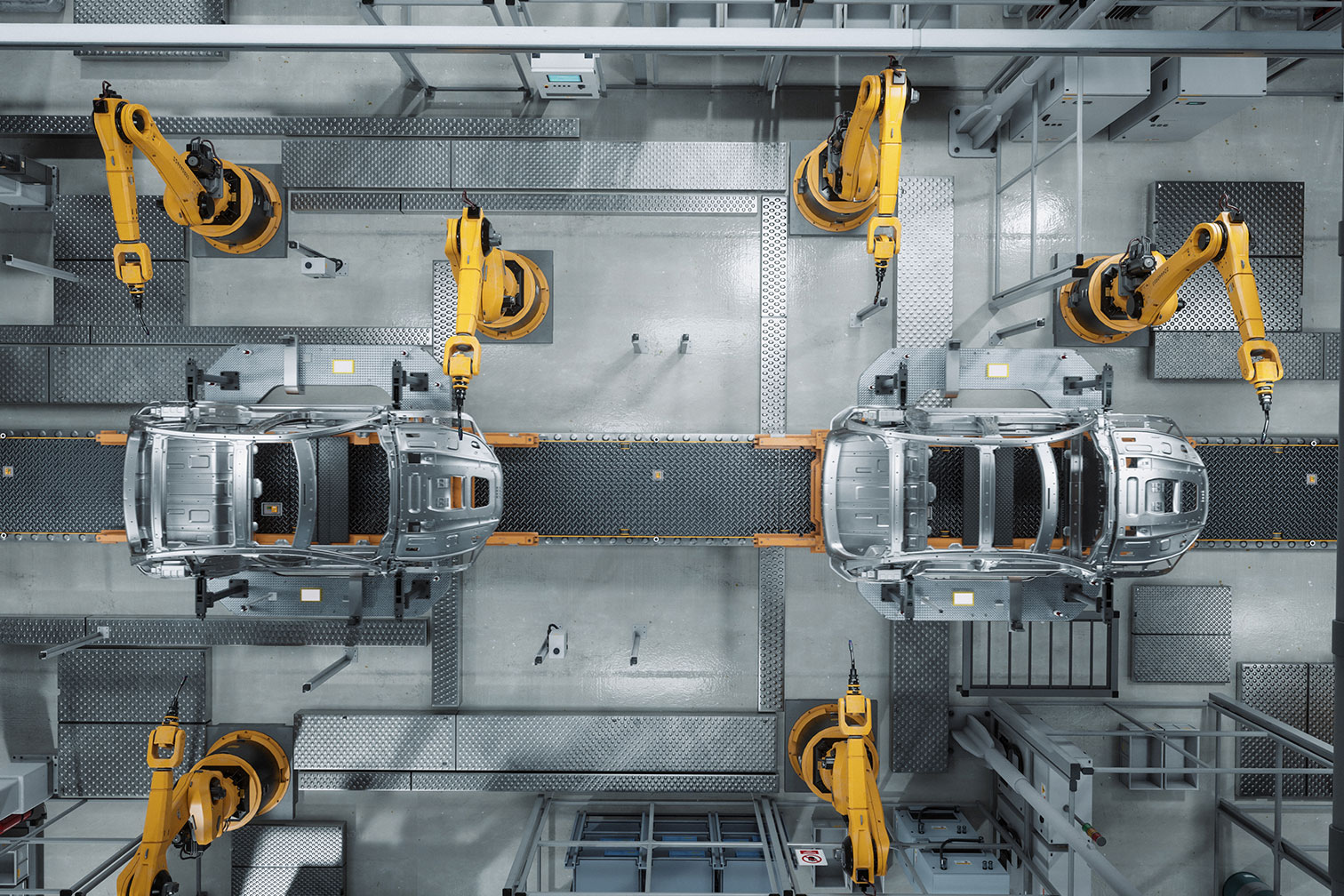 As we examined in our previous blog, Ask the Expert, 5 Things Business Owners Need to Know About the Global Semiconductor Chip Shortage, the shortage of semiconductor chips that began during the pandemic continues to have a substantial impact.¹ Although manufacturers within the U.S. have started construction on chip production plants domestically, it will be 1-3 years until those plants come online, so in the short term, the nation at-large remains heavily reliant on imports.
Demand for products and equipment containing semiconductor chips continues to grow, but supply is stretched thin, creating backlogs of new products and repairs, and halting a number of construction projects. According to a recent report, in 2019, "Manufacturing companies had a chip inventory that could last them about 40 days, but by 2021 that amount dropped significantly to where they only have enough supply for 5 days." This mainly comes from the fact that demand for chips skyrocketed during the past two years, increasing by roughly 17% in 2021.²
As we near a full year since this issue began, The Bancorp takes a look at one of the hardest hit industries — construction — and forecasts what business owners may be able to expect as the shortage continues, as well as how to navigate the situation until it is a thing of the past.
The Effect of the Chip Shortage on the Construction Industry
Over the past year, contractors have faced a number of setbacks as a result of the chip shortage. From a fleet perspective, the vehicles they need remain in limited supply and at much higher costs. Rather than ordering replacement or additional vehicles a few months before they are needed, contractors are being advised that new vehicles may take 6-12 months to arrive and with much lower fleet incentives.³ Similarly, production of the machinery used onsite at construction projects is severely delayed as well.⁴ Many of the tools contractors use include semiconductor chips, which has resulted in spot shortages.
With the chip shortage is impacting nearly every facet of the construction industry, many small and medium-sized business owners have been faced with tough and often costly decisions for how to continue a project if they don't have the proper supplies or the vehicles to get employees to and from job sites. These decisions have been further exacerbated by other labor and supply shortages wreaking havoc on the industry.
Some business owners have chosen to wait out the chip shortage, and resulting vehicle delays, by maintaining the fleets they already own or lease, making any necessary repairs now to ensure their longevity.⁵ Contractors are submitting higher bids for their projects to help offset a number of price increases they have been facing, including the higher cost of obtaining or maintaining their vehicles and equipment.
Beyond the physical vehicle itself, some contractors are finding other creative ways to maintain their fleets until more automobiles become available. Some have invested in GPS technology to track their drivers and vehicles. These systems warn of both unsafe driving, which can cause excessive wear and tear, and maintenance and fault codes, so the vehicles can be serviced before expensive repairs are needed.⁶
With this as construction business owners' current reality, what lies ahead past the one-year mark of the chip shortage epidemic?
What May Lie Ahead
A number of experts estimate that the chip shortage will persist until at least 2023.⁷ As supply issues linger, those in the construction industry should continue to leverage the tried and true measures put in place over the past year to ensure their projects do not fall behind, including:
Ordering plenty of materials early: Beyond the chip shortage, there are a number of other supply shortages occurring as well. But when one issue resolves, business owners don't want to be shackled by another. As such, additional materials and supplies should be purchased ahead of time and in bulk to alleviate any potential future issues.
Getting the most out of what you already have available: While acquiring new vehicles, equipment, or other electronic-based tools may continue to prove challenging over the next year, it's imperative that business owners — and their employees — continue to extend the lifetime of the resources available through routine maintenance.
Factoring higher costs into your budget: If given the opportunity to acquire vehicles on short notice, most business owners should take advantage of the opportunity. Although they may be more expensive than those acquired in 2020, they will also be protected under warranty and have lower maintenance costs for several years. One added benefit is the ongoing demand for used vehicles, so higher acquisition costs may be offset by higher trade-in values.
Utilizing the resources of your financial partner: Working with a partner like The Bancorp will offer your company access to a dedicated team who can provide you with a full range of fleet leasing and equipment leasing services, as well as small business lending options. With decades of combined experience and partners nationwide, The Bancorp Commercial Lending has deep category expertise and understands both the intricacies and regulations of the construction industry. This support can help small business owners navigate projects as changes continue within the industry throughout the chip shortage.
While there has been some positive headway in alleviating the semiconductor chip shortage over the last year, there is still much to be done before it's truly a problem of the past. Moving forward, ensuring you have a partner like The Bancorp by your side can aid in overcoming any challenges you may face, and seize any opportunities to propel your organization forward.
Opinions, findings, or perspectives contained in this blog are those of the authors.
Commercial Lending
Commercial Fleet Leasing
Chip Shortage Impact on Fleet Vehicles and Equipment
Fleet Maintenance
Construction Fleet Trends