Commercial Lending
Looking Back and Forward: A Review of Trends in the Construction Industry
With global supply chain issues and labor shortages in construction, the industry has seen quite a year.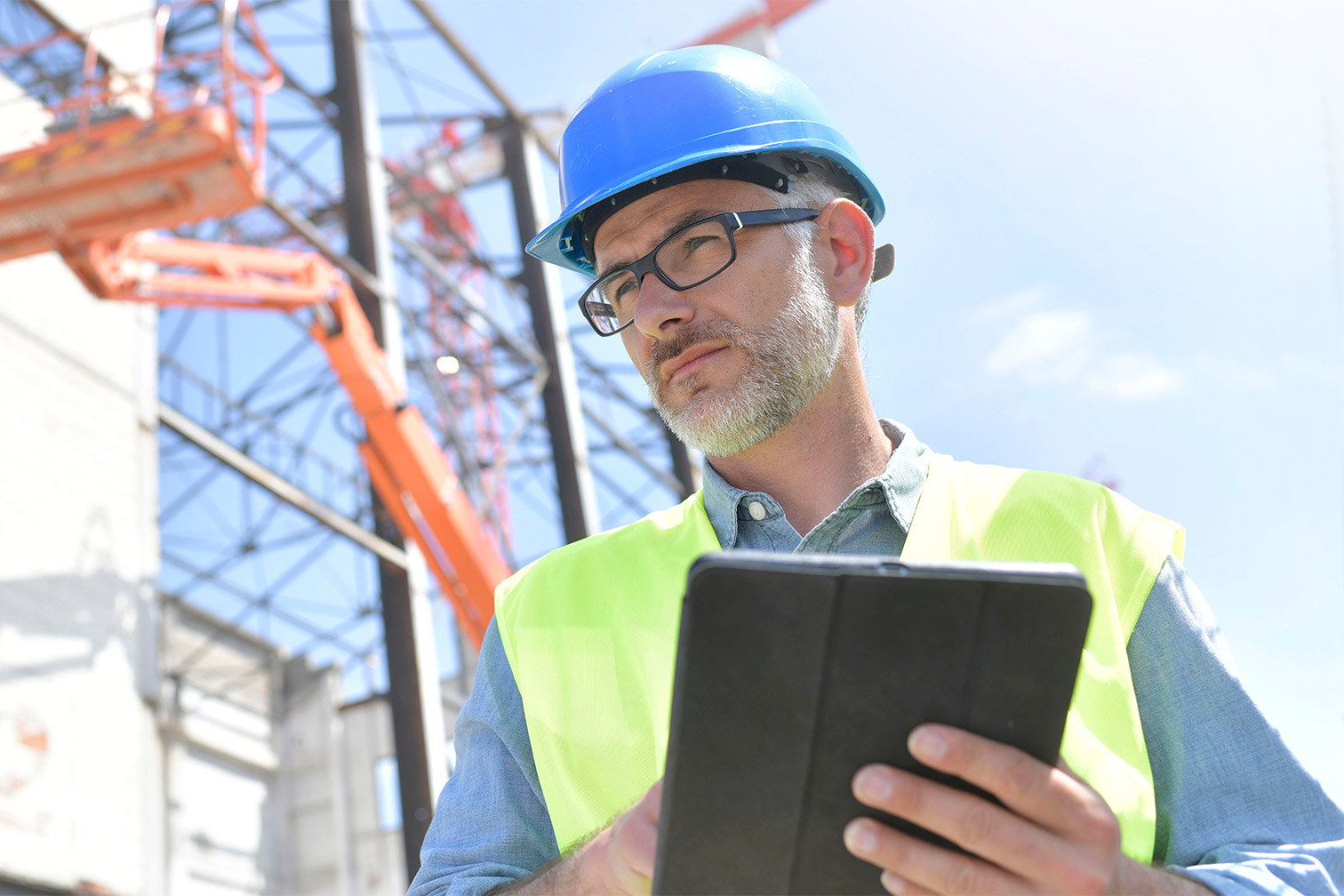 At the start of the coronavirus pandemic in March 2020, like so many other areas of infrastructure, the construction industry came to a grinding halt due to health and safety concerns. As businesses tried to return to "normal," they were (and continue to be) faced with delays. In many cities, offices that handle licensing, inspections, and permits have been backed up for months, and contractors have had to put their plans on hold until they can get the proper certifications. For those who were routed efficiently through the approvals process, they still had to manage construction companies facing new regulations and safety standards — from mask and potential vaccination mandates to social distancing and limiting the total number of employees on-site. Additionally, labor shortages and supply delays have further aggravated long interruptions for many projects.
Read on for more about the current state of the construction industry and what The Bancorp experts predict for the coming year, specifically for small- to mid-sized construction businesses.
The State of the Commercial Construction Industry
With global supply chain issues and labor shortages in construction, the industry has seen quite a year.
According to a recent U.S. Chamber of Commerce Commercial Construction Index, more than 90% of contractors have stated they are struggling to find qualified construction workers.¹ Many skilled construction workers are opting not to return to work as they were either approaching retirement age or decided to make a career change.² Additionally, the dwindling mention of construction work as a viable career choice and the lack of shop classes for teens, a problem that has preceded the pandemic, led many young people to not learning the necessary skills or develop interest in the industry.³ In turn, this has led to more than 40% of contractors saying they have had to turn down future projects because they do not have enough workers to cover the job.⁴
The struggle to acquire and retain both supplies and workers is being seen across all areas of the construction industry. These issues are being exacerbated by rising inflation costs on essential products used in construction. Contractors have seen steel and lumber prices rise significantly over the last two years, with the cost of steel mill products increasing by 88% since June 2020, and the cost of lumber and plywood seeing a 101% spike.⁵ More than 90% of contractors say these dramatic price increases have caused them to suffer from product shortages; 34% of contractors are reporting they are experiencing a shortage of steel products; and 31% are seeing shortages of wood/lumber.⁶ Contractors are also facing a shortage of work trucks available for lease because of the ongoing chip shortage, and the trucks that are available are being sold at much higher prices than normal. The fluctuating costs and availability of supplies has impacted the ways in which contractors manage consumer timeline expectations. As business owners navigate this fluid situation, it is beneficial to have a partner like The Bancorp to help educate them on market trends and share realistic expectations for pricing, in addition to vehicle and equipment availability. Having a partner with access to this information can aid in better preparing business proposals and staffing plans for projects.
Because of these shortages and delays, construction companies need to get creative in how they conduct their business. Borrowers, lenders, and their contractors have become more flexible when deciding whether to increase project costs and have had to find different ways to get a project to stay within budget with how and where they source materials. These changes can be seen in how commercial contractors now submit higher bids on jobs in an effort to make up for the shortage of skilled workers.⁷ While the construction industry is being challenged with minimal signs of slowing down, read on for some of the innovative advances that may be coming in 2022.
What's on the Horizon for 2022
A number of challenges and opportunities lie ahead for the construction industry in 2022:
Continuing Labor and Supply Shortages
Labor and supply shortages will continue to wreak havoc in 2022, with many contractors predicting these deficits will cause additional project delays or force them to ask more of the workers they currently have. Analysts are predicting that inflated material costs will remain until at least the middle of 2022.
The lack of skilled workers also shows no sign of going away with the COVID-19 pandemic exacerbating an already steady decline in construction workers that has been going on since the 2008 recession.⁸ One reason for this decline is the generational divide in the demographics of construction workers. Many former construction workers are older and found that it made more sense for them to retire from the industry completely once the pandemic hit, and younger generations who are in or are entering the workforce do not see construction work as an appealing path.
While these issues will persist throughout 2022, there are several ways for contractors to lessen the impact of these setbacks. Contractors can change the way their contract agreements are structured, so they will not get saddled with excess debt if they cannot complete a project in a set amount of time. To preempt any supply shortages they might run into during their project, contractors can stockpile essential materials and order materials immediately after contracts have been signed, regardless of when the project is due to start.
A Greater Emphasis on Going Green
The construction industry currently accounts for 39% of universal carbon emissions, and construction executives state that creating more sustainable construction practices is a top priority for them.⁹
While many companies acknowledge that using mostly sustainable construction practices is better for the environment, they also know that adopting more environmentally friendly practices will be good for their bottom line. By reducing their carbon footprint, companies can reduce their overall construction costs.
The push for more sustainable construction practices can also be seen in fleet leasing, with Ford pushing to make their new F-150 Lightning electric trucks more accessible to consumers.10
Digital Transformation
2022 is projected to see more widespread use of technology which will help the construction industry usher in a new era where artificial intelligence becomes more predominant in helping contractors complete jobs.
An example of new technology becoming more prevalent is the use of drones on job sites. Drones can provide contractors who might have to be offsite with the data they need to make decisions quicker.¹¹
3D printing is also projected to make an impact in 2022. As contractors are unable to import certain parts and equipment, some may turn to this method in order to get the materials needed to complete a project. While the shortage of construction workers continues, contractors may find that digital technology may help them with completing some essential tasks at their building sites.
Certain jobs can now also be done by using new technological advancements, like having a mechanical arm lay bricks. These technologies, however, are only meant to provide assistance when there are no workers available.¹²
The Importance of Partnerships Will Continue To Be Underscored in 2022
As we move into a new year and industries across all sectors make a comeback, it's important to have the right partner — whether from a small business lending perspective or for fleet leasing needs — by your side.
The Bancorp can provide construction businesses with assistance on how to get the most out of an SBA loan. Our Commercial Lending Team is available throughout the loan process to answer any questions that may arise. In addition, the team will help vet project budgeting from the proposal stage through to groundbreaking and opening day. By having a trusted financial partner like The Bancorp, businesses are better equipped to navigate the price-escalation clauses that are becoming prominent in construction contracts.
From a fleet leasing perspective, The Bancorp is one of only a few bank-owned commercial fleet leasing groups in the nation which provides simplified end-to-end solutions. For companies that are longstanding partners with The Bancorp, having access to historical data — including profit and loss statements, which for many in 2020 were not necessarily a positive representation of their business — allows the team to find creative solutions when owners look to renew their lease agreements. The team can find vehicles and tailor the lease terms to increase cash flow. By partnering with The Bancorp, they will also be able to find company vehicles that other institutions may not have access to, due to its large dealer partnerships across the country. Additionally, by working hand-in-hand with the Commercial Fleet Leasing Team, business owners will have a trusted resource for how to cycle fleets appropriately or be prepared for potential future vehicle delays and shortages.
By reflecting on the issues and opportunities the construction industry has seen over the last year and working with an established partner like The Bancorp, businesses with construction financing needs will be able to put their business on the right path for success in 2022.
Opinions, findings, or perspectives contained in this blog are those of the authors.
Commercial Lending
Commercial Fleet Leasing
Small Business Lending
Construction Trends
Supply Chain
Labor Shortage