Commercial Lending
Inflation and its Impact on Small Business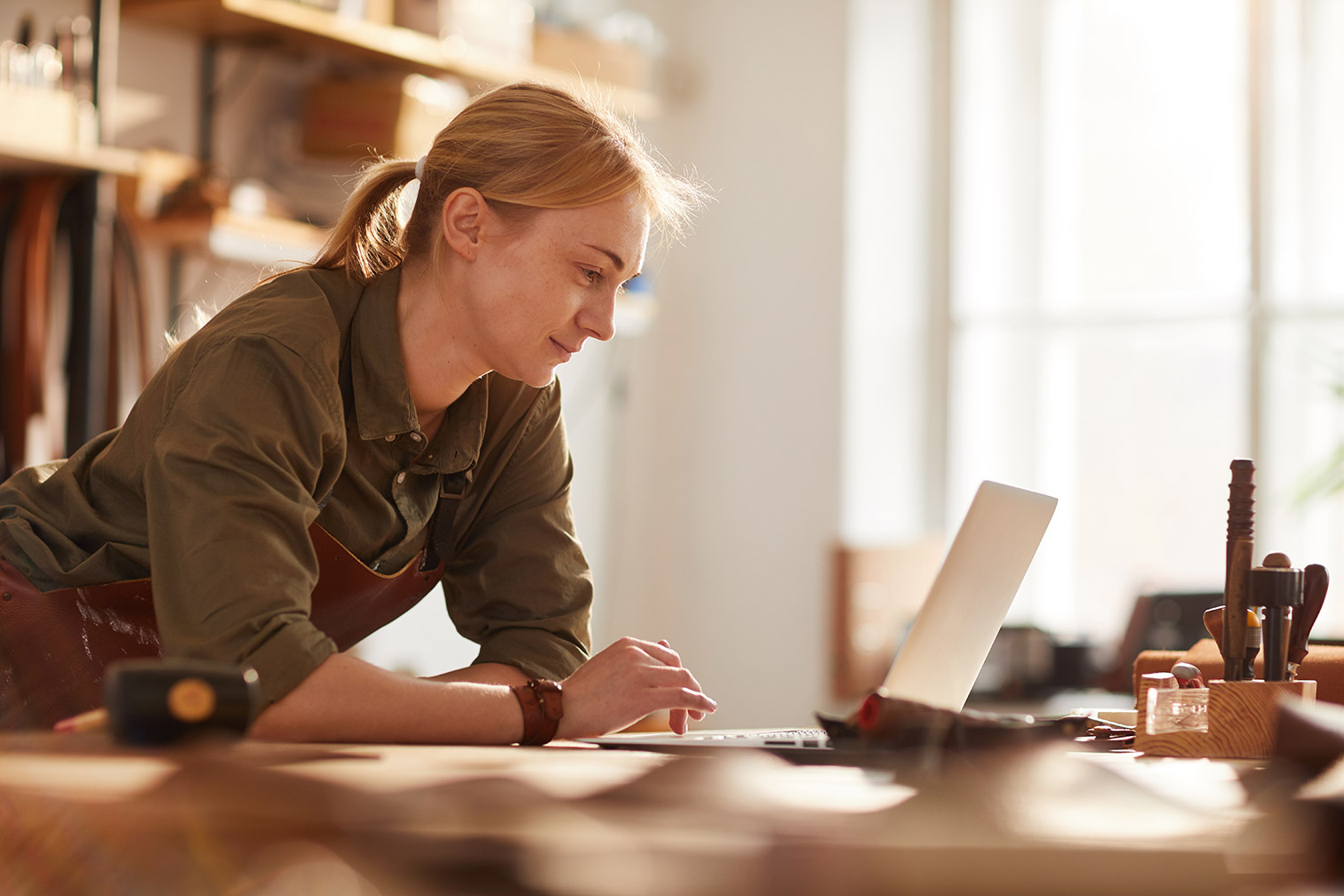 Businesses all over the country have worked tirelessly to adjust to the "new normal" and the lingering impacts caused by the pandemic. But just as some owners may have found some stable footing, the ongoing rise in inflation has once again forced companies to reevaluate their budgets and business models. According to a recent survey from the U.S. Chamber of Commerce and MetLife, a majority (67%) of small business owners have raised prices in the last year and 85% reported that they are concerned with how they will manage the impact of the highest inflation in 40 years.¹ With this unfortunate timing and the ongoing rise in interest rates, small business owners are looking for opportunities to secure the liquidity necessary to help preserve revenue and still have the funds needed to purchase the supplies, materials, and equipment necessary to keep their business moving.
Customers who work with The Bancorp Commercial Lending are seeing this first hand. According to Steve Vogelman, Co-Owner of Code Elevator, Inc., there has been a significant increase of material costs, leading the company to raise its prices on almost a monthly basis. As an industry veteran, he has seen inflation surge in the past and though he anticipates some slowdown on cost increases next year, he expects prices will remain the same for the foreseeable future. Another customer, Luis Govantes of Stellar Transport, added that in addition to rising cost of materials, the ongoing labor shortage and raising workers' wages has further affected the amount of money available to make the investments in new vehicles and equipment necessary to grow business. Knowing that this is a common theme in practically every industry right now, our team looked at the various factors surrounding inflation and delivered insights on what business owners should expect and how to best navigate this volatile market.
Secure Funding Sooner Rather Than Later
With interest rates expected to increase through the rest of 2022, business owners should be looking to tackle their borrowing needs now, while they still qualify for loans at a reasonable rate. In order to do this successfully, companies should be evaluating and prioritizing financing needs in both the short and long term. Though it's impossible to predict what the future holds, by studying recent financial statements and taking stock of what vehicles and/or equipment may need to be repaired or replaced, owners can observe any ongoing cost patterns and develop an estimate of what they should look to borrow. As rates change, it is better for businesses to create these estimates, prepare their financials, and seek a financial partner sooner rather than later to avoid paying higher interest rates on their loan.
Repair or Replace?
The semiconductor chip shortage prompted a significant drop in the ability to produce new fleet models, creating a backlog of business owners looking to add or replace vehicles in their fleet. This demand also increased the cost of vehicles, new or used, across the board. Though some vehicle prices have recently started to drop, costs are still 14% higher than last year due to lack of inventory paired with inflation,² and all signs point to constrained vehicle availability to continue for at least another 12-18 months. With an unpredictable timeline as to when (or if) costs will go down, business owners will have to weigh replacing vehicles at a much higher cost or spending money on repairs and maintenance and wait out the shortage. As inflation continues, interest rates rise, and inventory remains sparse, business owners should remain diligent with the maintenance of their current fleet and handle repairs or replacements immediately. Getting ahead of major purchases that are certain to come could save businesses both money and time, especially when these costs require a loan or a lease.
Diversify Your Offering
At the start of the pandemic, business owners became creative with the ways in which they implemented new products or services. Though many small business owners are still operating on thin margins because of lessons learned from the pandemic, in a volatile market it remains crucial for business owners to focus on operating their business in the most efficient way possible while still meeting employee and customer needs. By making adjustments to ease the impact of inflation, there can be an opportunity for businesses to preserve or increase revenue, especially if they seek out longer-term financing options with lower payments. Customers are also dealing with the frustrating impact of inflation and companies should be looking for ways to offer low-cost services or products that can appeal to customers and help meet their needs during this time.
Finding Funding with the Right Partner
During a difficult economic period, business owners should make sure their financials reflect their business in the best light and have a solid relationship with their banks and other lenders. With this, they have an opportunity to negotiate better terms for any major funding needs. When evaluating a potential financial partner, it's helpful to discuss the lending partner's process and the level of support they provide throughout each step of funding. At The Bancorp, our Commercial Lending team has expertise in multiple industries and works closely with customers to provide competitive rates through a streamlined lending process. From application through funding, the team provides a one-of-a-kind experience with its Small Business Administration (SBA) loans and fleet leasing solutions with support for owners so they can feel more confident in an everchanging market. As we look ahead to hopefully finding stability within the market soon, having an advocate for your business in a lending partner may be the determining factor for your business' success.
Opinions, findings, or perspectives contained in this blog are those of the authors.
Commercial Lending
Small Business Lending
Commercial Fleet Leasing
Small Business Loans
Vehicle Fleet Leasing
Inflation
Business Trends