Commercial Lending
Independently-Owned Assisted Living Facilities Are Primed for Success amid Exponential Industry Growth
As demand continues to rise amid the ever-evolving coronavirus landscape, it's more important than ever for ALF owners to know the intricacies of their market in order to grow and prosper.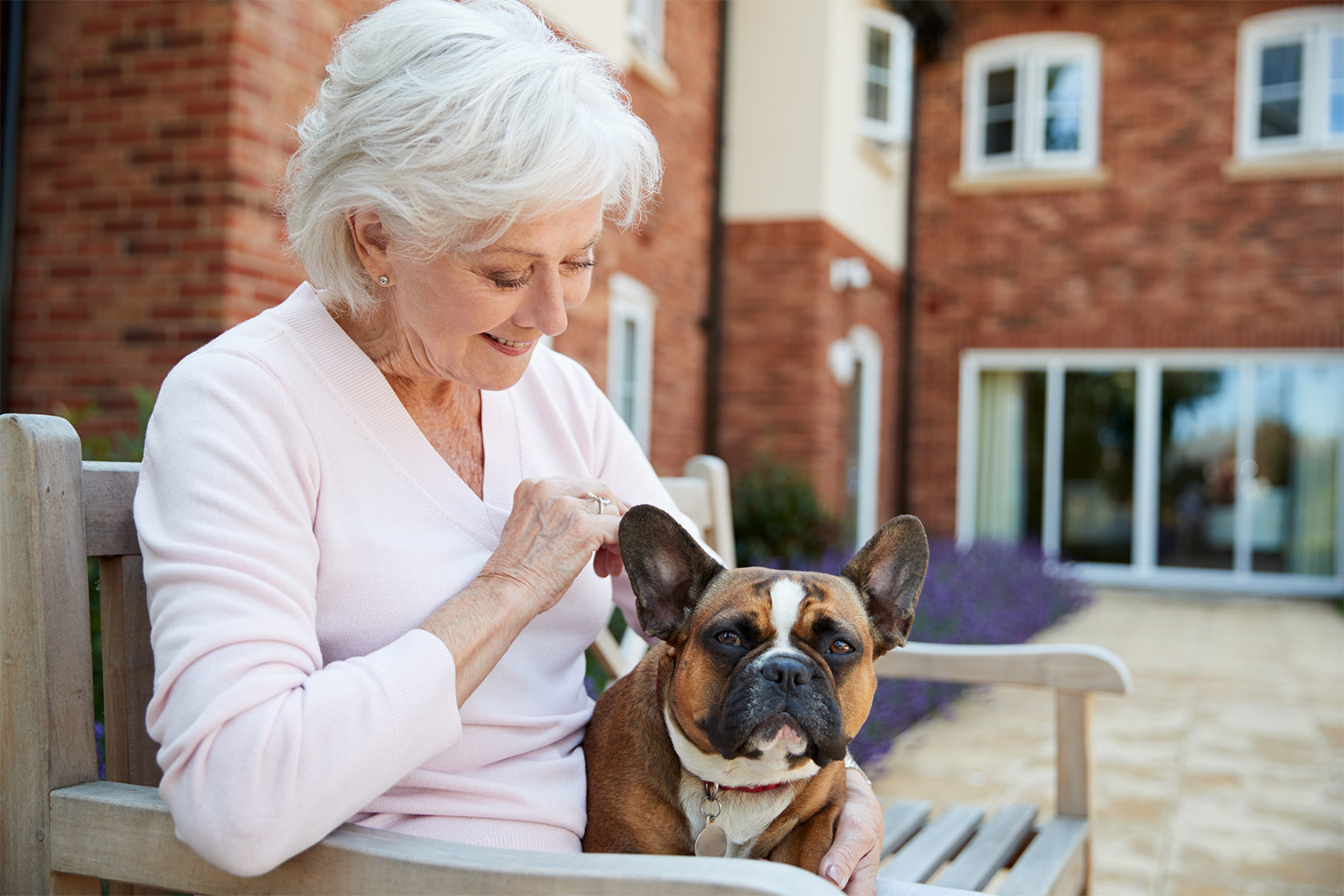 There are more than 70 million baby boomers in the United States who are at or near retirement age, and about 70% are expected to enter some type of assisted living facility (ALF) in the future.¹ This, coupled with the fact that Americans are living longer, has prompted many older Americans to turn to ALFs to serve their needs, which has generally driven remarkable growth in the industry.²
While ALFs may have differences in cost, care and demographics, the common denominator across the entire industry is that the businesses are rooted in compassion for the people being served. While caring for one of our most vulnerable populations has its own unique set of challenges, the coronavirus pandemic added another layer of complexity, affecting the senior housing industry in a number of ways.
These facilities had some of the first healthcare providers for COVID-19 patients and had to adapt to meet the increased safety and sanitization protocols required within 50 different state jurisdictions. Across the industry, ALFs experienced a decrease in new residents as a result of capacity restrictions and more recently have been feeling the impact of a shortage of nurses and other care professionals. Because of the pandemic, these caregivers have shifted to at-home healthcare and partnering with health systems to facilitate more streamlined care processes for their residents. Even with these shifts, the quality of care and consumer experience has remained unwavering.
Understanding Staff and Residents' Needs
Each ALF is unique not only in its size, location and amenities, but also for the care services it offers. With independently owned ALFs, business owners are able to keep a finger on the pulse of community demographics to know which services they should offer to meet prospective and current residents' exact needs. This foresight includes understanding what additional staffing is needed to appropriately accommodate the total number of residents so each person feels cared for without overwhelming current staff.
Supply and technology needs, such as knowing when a computer system needs to be updated, ordering smart devices for residents to communicate with staff more easily, or purchasing enough sanitization products are examples of major considerations that locally owned and operated ALFs can monitor and adjust for based on the residents they serve. Often these items can be costly to acquire and ensuring the right materials are available in the proper quantity ensures residents have access to necessary, and potentially life-saving items without having to disrupt an ALF owner's budget.
Additionally, these independent ALFs will also be able to assess the adequacy of their fleet of vehicles, including the number of vehicles, vehicle type(s), and upfitting needs such as wheelchair access, in order to best cater to their residents.
Beyond knowing and meeting business needs, the owner of an independently-owned ALF can identify gaps in their own community and develop a facility suited to meet needs and provide a more inclusive experience. While many facilities are home to a diverse population of residents, and feature an environment and programs that might cater to a particular group, others may be more focused on catering solely to the care needs of their residents.
By being actively involved, owners are better aware of how client needs are shifting and how to prepare for the future so their facility can best serve the number of aging Americans who will continue to come into their communities.
Continue to Drive Local Brand Recognition and Reputation
For many ALFs, local brand recognition and a positive reputation aid in the customer decision-making process. Reading reviews online or touring the facility — either virtually or in-person — can be a helpful research tool, but for those who are looking at an ALF for their loved one or themselves, firsthand accounts and recommendations may go a long way toward selling them on a particular ALF.
By being rooted in the communities in which they serve, independently-owned ALFs are able to stay more in-tune with what residents need and want. They are also more aware of the unique challenges of their area and have an understanding of what's impacting the community now and how to adapt. Investing in residents and their experience — both financially and emotionally — helps drive loyalty to help retain and attract residents.³
Ability to Maintain Independence and Flexibility
Independence and flexibility are two important characteristics of an ALF continuing its growth path. Not only is it important to understand what staff and residents require, and what is impacting the community and nation-at-large, but also to be able to adapt as needed, without the red tape.
The coronavirus pandemic has been the perfect case study of this — it has changed the way care is provided, the value people place on infection protection protocols, and much more. This has placed independently-owned ALFs, who were able to pivot amidst ongoing change and demand, on a path towards further growth.
While the pandemic has challenged ALFs in a number of ways over the past two years, senior housing is also primed for exponential growth with individuals living longer and a large aging-in-place population. As ALFs look to meet this increase in demand, it is important that business owners have the right partner for their lending or fleet leasing needs. With decades of combined experience and partners nationwide, The Bancorp Commercial Lending Team has deep category expertise to help understand both the intricacies and regulations of multiple industries. As a national company with a local footprint, we too understand the value of being locally connected to businesses in the community and can help advise business owners about meeting the local needs of their ALF now to ensure its success in the future.
Opinions, findings, or perspectives contained in this blog are those of the authors.
Commercial Lending
Small Business Lending
Commercial Fleet Leasing
Assisted Living
Industry Trends
Senior Housing