Small Business Lending
Business Expansion in a Post-COVID World: Spotlight on Senior Living
Senior living providers faced unprecedented challenges in 2020 as a result of the COVID-19 pandemic, from managing complex finances and operations, to protecting the health of residents and staff, to navigating unforeseen circumstances at nearly every turn.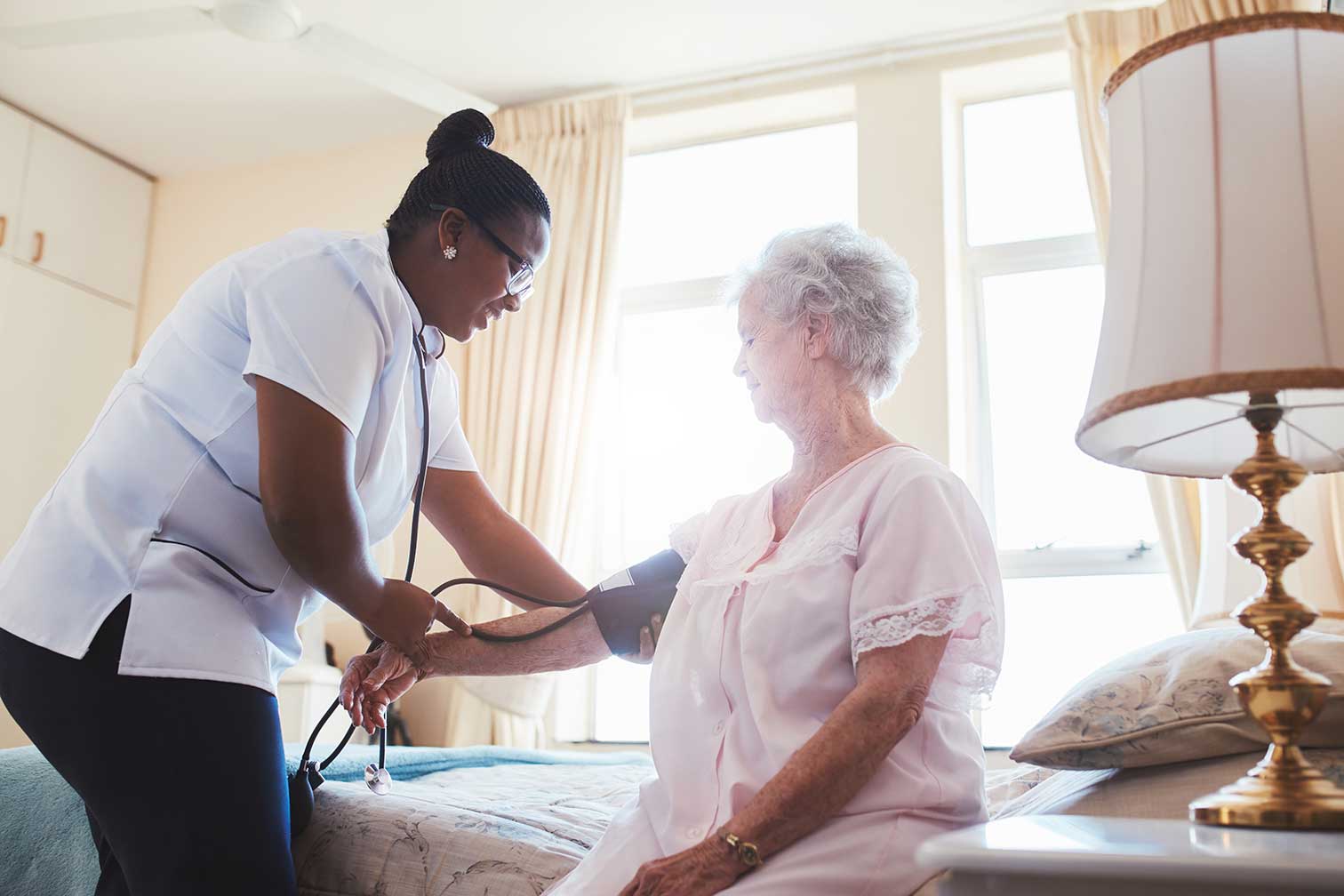 While the sector faced both financial and occupancy losses, assisted living facilities also received $261 million in support from the Coronavirus Aid, Relief, and Economic Security (CARES) Act by the end of 2020 – providing some financial relief for operators across the country.¹ As the marketplace begins to steady and vaccination rollout continues to expand, 2021 brings the prospect not just of stabilization, but also expansion.
Several factors contribute to the potential for expansion, including the Baby Boomer bubble. Millions of 65+ seniors are retiring and looking to sell their homes and the number of prospective senior housing residents will grow 21% from 2019-2024.² As the demand for senior housing increases, the supply of beds must increase as well. However, there are not enough available beds to support it, creating opportunities for new and larger facilities. Additionally, for the existing market, competition is increasing with high-end amenities and new features, generating the need for many facilities to upgrade and expand to accommodate market demand.
For the niche market of privately-owned, smaller senior living facilities, this presents an opportunity to grow their footprint and attract new residents to their facilities. In fact, according to Senior Housing News' 2021 outlook survey, 20% of respondents say they plan to buy assets in the coming year – a telling sign of what's to come.³
The Privately-Owned Senior Living Market
The market of smaller, private operators typically own facilities with well under 100 beds. Financially, this is commonly an underbanked segment within the industry. There's often a gap between the institutions that will provide smaller loans to these businesses – many of which are the individual owner, operator, and guarantor on the loan.
However, products from the Small Business Administration (SBA) are often ripe for this market, providing independent owners with options that many financial institutions may not offer. For many of these operators, they benefitted from SBA relief over the past year, which has helped them navigate the perils of the pandemic and set them up for potential growth in 2021 and beyond.
Benefits for SBA Borrowers
The SBA offers a variety of benefits for potential borrowers, both throughout the year and more recently, throughout the pandemic:
Overall Benefits:
SBA loans can be attractive for many assisted living facility operators, among other small business owners.

For businesses: opportunities for lower down-payments for business acquisitions, real estate acquisitions and expansions and therefore less upfront capital required.
For banks: a portion of the loan is guaranteed by the SBA, enticing them to be a lender.



2020 Benefits:
The SBA offered several relief programs that have helped many senior living operators stabilize during a challenging period. Many were eligible for:

Paycheck Protection Program (PPP) loans: available through banks, such as The Bancorp, to help keep staff employed.
Economic Injury Disaster Loans (EIDL): available through the SBA directly to meet financial obligations and other operating expenses.
Debt relief: for up to six months of loan payments covered by the SBA.



2021 Benefits:
Today, the market is beginning to open up for assisted living facilities as their residents and staff become vaccinated, prepandemic occupancy levels return, and site tours for new residents resume. For SBA borrowers, more opportunities for continued relief and growth are available, with businesses potentially eligible for:

A waived guarantee fee: to encourage participation in stimulus programs.
Debt relief: for up to three months of SBA-covered loan payments.


Opportunities for Expansion
There is no cookie-cutter approach to growth in the senior living sector in a post-pandemic environment. Trends The Bancorp is seeing for expansion vary, as businesses stabilize from the impact of COVID-19.
For existing owners, some individuals who operate small facilities, such as those with 8-10 beds, are looking to grow via additional assets. They may own one small facility and aim to expand to more locations in a particular region. Others are seeking upgrades in amenities, additional beds, or elevated features to keep up with increased competition in the industry. For example, launching or upgrading a small fleet of vans for transportation could offer an additional amenity to support residents, and The Bancorp Commercial Lending business can help clients with both their fleet leases and their small business loans.
Beyond existing owners, some entrepreneurs recognize the immense potential within senior living and are beginning the transition to opening assisted living facilities. These can vary from business owners shifting from a corporate job or hospital management, or a healthcare front-line worker looking to acquire a small facility while still maintaining a full-time position elsewhere.
What's Ahead
Across the industry, there are varying levels of recovery for senior living facility operators. While there's no one-size-fits-all path to future success, for many SBA borrowers who took advantage of the stimulus program, stability – and now expansion – may be on the horizon.
Opinions, findings, or perspectives contained in this blog are those of the authors.
SBA
Senior
Senior Living
SBL
Small Business Lending