Lending
The State of Government Fleets: Shifting to Electric Vehicles
While tax incentives will help cut costs for departments with already tight budgets, there are other benefits for governments to shift their fleets to electric, including improved departmental image, as well as reduced maintenance costs.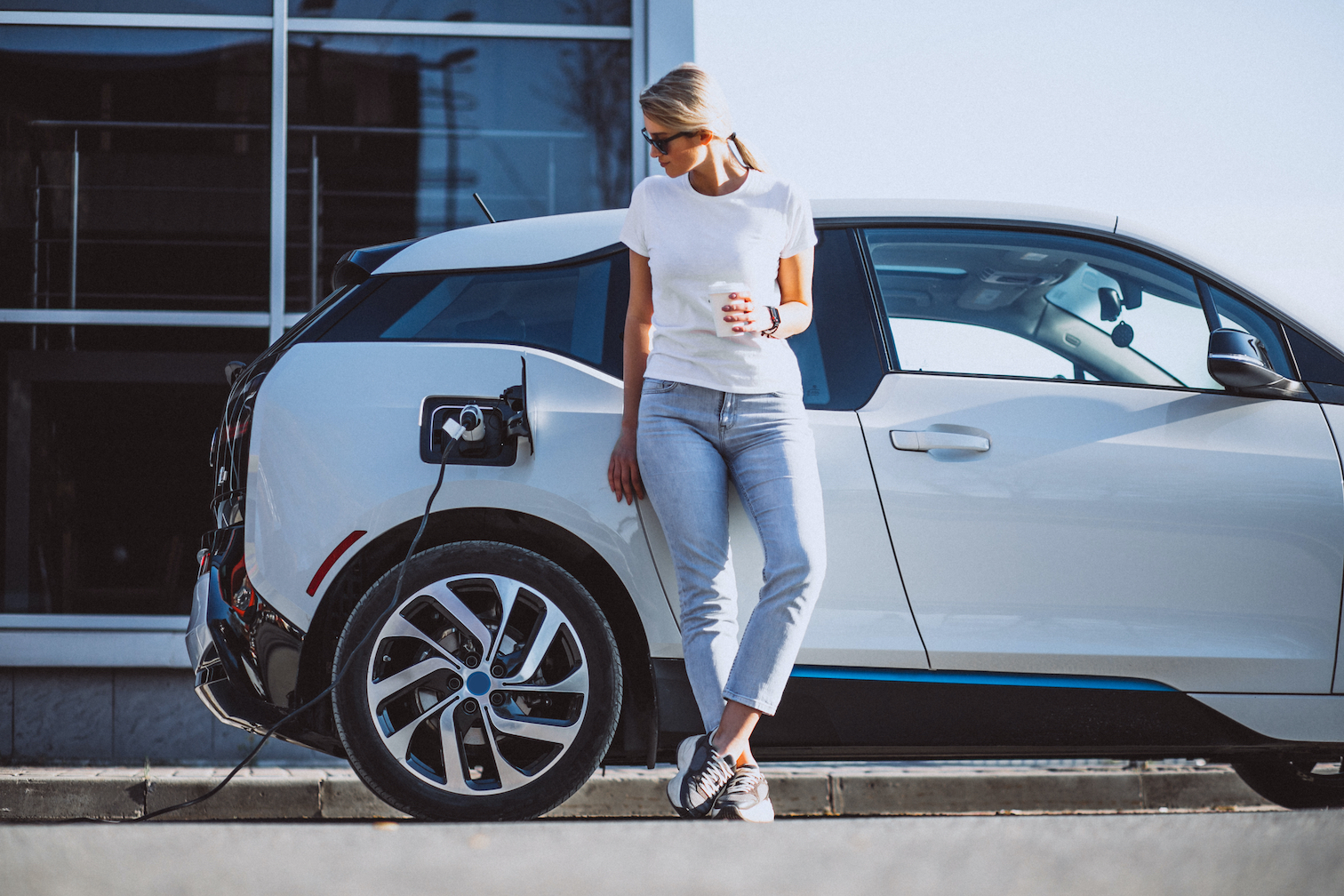 This is the second article in a two-part "State of Government Fleets" series. Read part one here.
In 2018, the United States Environmental Protection Agency released a survey revealing the transportation sector accounts for 28% of the U.S.'s total greenhouse gas emissions, making it the largest contributor.1 Of that sector, motor vehicle transportation was the greatest source of greenhouse gas emissions, of which light-duty vehicles accounted for 58% of emissions and medium- and heavy-duty trucks accounted for 23%.2 Most agree that the long-term solution to greenhouse gas emissions is a gradual move to electric vehicles (EVs), and many government agencies are leading the way to cleaner fleets through the addition of EVs.
With a new administration taking office in tandem with more companies entering the electric vehicle market and partaking in the red-hot race of long-lasting, fast charging batteries, the following takes a look at how this will impact the future of the fleet leasing industry's government sector.
The Biden Administration
A core tenet of his campaign, President Biden developed polices aimed at combatting climate change. One such policy outlined federal tax credits for electric vehicle purchases made by the federal government and for automakers.3
In the early days of his presidency, Biden took actionable steps by signing a "Buy America" Executive Order in which he announced his plans to replace the government's fleets with U.S.-made electric vehicles. While there was no specific deadline outlined to fully transition the government to electric vehicles, the "fleet changeover will assist his administration's plan to create one million new jobs in the U.S. auto industry."4
On top of this, an additional Executive Order was signed specific to tackling the climate crisis, which includes plans aimed to achieve "clean and zero-emission vehicles for federal, state, local, and tribal government fleets, including vehicles of the United States Postal Service."5
Now, with the right building blocks in place to make the transition to electric vehicles a reality, let's take a step back to analyze what we're truly up against in the EV landscape.
What the electric vehicle landscape looks like today
According to recent data, 320,0006 electric vehicles were sold in 2019, out of the more than 17 million7 new passenger cars and trucks sold in total that same year. With just 2% market share in 2019, there is extraordinary opportunity for growth – and some key automakers have already stepped up to the challenge.
We've seen luxury automakers enter the market, from Tesla to Porsche and Audi; but lately, options are emerging from affordable industry veterans like General Motors, Ford, Nissan, Hyundai, Kia and Toyota. Some companies are taking it one step further, making pledges to fully transition from gas- and diesel-powered vehicles to all-electric. According to recent reports, Nissan announced its plans to electrify all models by early 2030 and General Motors made headlines last month with its pledge to go all electric by 2035.8
While the aforementioned statistics and auto trends are more consumer-focused, they can serve as a guidepost for what to expect in terms of scale and timing for government fleets to transition fully to electric.
The government's role in electric vehicles
In 2019, the U.S. federal government operated more than 645,000 vehicles, and thousands more were operated by state, municipal, and other local government agencies. That same year, collectively 4.5 billion miles were driven and 375 million gallons of gas and diesel were consumed, with costs – including fuel, maintenance, depreciation and more – nearing $4.4 billion on vehicles alone for the U.S. government.9
For comparison, as of July 2020, just 3,215 of the vehicles operated by the government were electric, a mere 0.5% of the total.10
Why now is the right time to shift gears and go green
Similar to the electric vehicle industry at large, there is opportunity for greater adoption within the government sector, as evidenced above. And the time to do so is now, with the right partner.
Currently, tax incentives are being offered under the Biden Administration, but it's important to note they can only be applied to government leases if the lessor can use the credits to offset federal tax liability. The credits can be applied to leases, resulting in lower costs. Although many lessors can't take advantage of these incentives, The Bancorp is currently in the unique position to use them for clients within the government sector of the fleet industry.
While tax incentives will help cut costs for departments with already tight budgets, there are other benefits for governments to shift their fleets to electric, including improved departmental image, as well as reduced maintenance costs. A recent report shows that electric vehicle owners save an average of 50% on vehicle maintenance, as opposed to those who own traditional gas-powered vehicles.11 Imagine the $1.3 billion spent on maintenance alone in 201912 being cut in half by shifting all government vehicles electric.
Though this transition can't and won't happen overnight, we will start to see it happen over the next decade as the federal, state and local government fleets cycle out their vehicles. And as it all unfolds, The Bancorp is looking forward to playing a small role in this exciting transition.
The opinions, findings, or perspectives expressed in this content are those of the author and do not reflect the official policy or position of The Bancorp, Inc., its affiliates, or its or their employees.
Blog
The Bancorp
Head Of Leasing National Sales
Jeff Barron
 Government Plans For Electric Vehicles
Benefits Of Electric Vehicles
Electric Vehicle Initiatives
Commercial Lending
Commercial Fleet Leasing
Lending