Commercial Lending
Part I: What to Know about Growing Your Home Services Business: Acquiring a Franchise
This article is the first in a two-part series discussing the spike in demand for home improvement services and potential opportunities for business owners.
Despite the ongoing pandemic and rampant shortages of workers and supplies, small businesses still account for 99.9% of businesses in America1, and many are continuing to thrive despite these struggles. One industry that has continued to fare particularly well during the pandemic is the home services industry — including electrical, HVAC, landscape and lawn care, and pest control.
According to FOX Business, the coronavirus pandemic caused home repair activity to increase by 82%.² For example, plumbers experienced a nearly 150% increase, HVAC technicians close to a 110% increase, pest control a 65% increase and landscapers an almost 50% increase.³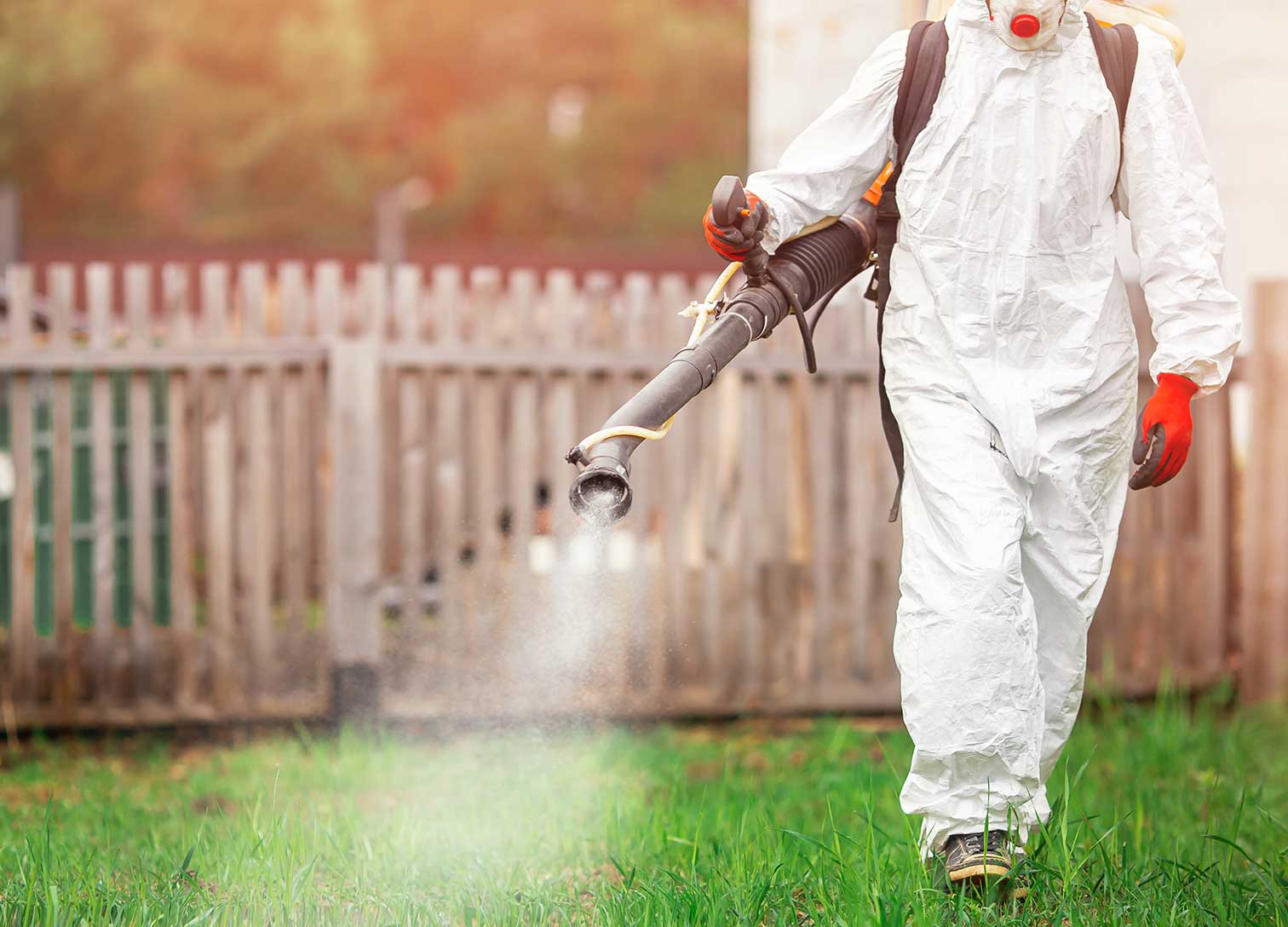 The rise in demand for these home services is likely the result of people being home more than ever before because of the pandemic. Rather than putting money toward travel or dining out, homeowners began investing in their homes. In fact, a recent report found that more than 50% of Americans invested in renovating both their indoor and outdoor space this past year.4
For small business owners, this increase in business puts them in a position to advance their operations. For companies looking to grow, expanding through acquisition can be a fruitful endeavor. Business owners may be looking to purchase an existing franchise or stand-alone business and it's important to understand the distinctions when exploring both.
This discussion dives specifically into the advantages and disadvantages of small business owners acquiring a franchise.
The advantages of acquiring a franchise
There are many aspects of owning a franchise that may give it a competitive edge over acquiring a stand-alone small business. The Bureau of Labor Statistics found that about 20% of small businesses do not survive their first year of operation and 30% fail in the second year. Within 10 years, more than 70% will close their doors.5 By acquiring a franchise, a business could be more likely to survive given the long-term support franchises offer to operators through benefits such as:
Brand Recognition

When consumers see that a business is a part of a franchise organization they like or trust, this instills them with a sense of loyalty to the brand. Also with franchises, consumers know the business has a set structure for operations, maintains consistency, and embodies a set of values with which they align.6 Franchises can also have familiar jingles, mascots, branding, or reputations for having quality standards, no matter if they are located in Delaware, Texas, or Montana.

A good example of a home services franchise that has been able to carve out a place for itself as one of the top providers on the market is the lawn care company, Lawn Doctor.7 For more than 50 years, Lawn Doctor has been able to leverage their memorable logo and reputation for service with satisfaction guaranteed to build a successful brand with 600 franchises nationwide.8

Training

Franchises provide a standardized set of training for all employees to have, including management, marketing, etc. In this way, the franchisor is helping to set the franchisee on the best possible path to success, by providing them with guidance in all major areas of the business.

With this franchise-specific training, businesses are more likely to have employees who are properly informed about their products and services. In a time of widespread labor shortages, it is critical to have proper training in place for employees. Although there may be fewer candidates for jobs, this form of training will help new hires get up to speed more quickly, possibly maximizing success early on.

Ongoing Support from Corporate

By having a franchisor (or corporate) on whom they can rely, franchisees may not have to worry about some of the marketing and operations aspects of running a business. With a franchise, corporate will likely have a system in place to cater to each specific business need. In addition, the franchisor may also provide financial tracking and reporting support to help the owner manage their business.

Many franchisors have national advertising campaigns and can supply their franchisees with templated materials to use in their local markets. There may be costs involved — but likely cheaper than an original campaign as a stand-alone business and the design work is already done.9

Additionally, many franchises have a designated customer service department to help manage customer issues and complaints, ultimately alleviating the burden on franchisees. By coming under the umbrella of a franchise, a business obtains a valuable partner that can continuously identify ways to help the business grow and remain competitive.
Additional considerations when acquiring a franchise
While acquiring a franchise may seem like a good way to ensure the continued success and longevity of a small business, there are also some potential downsides to be considered before taking this route.
Higher Costs

A franchise will always have higher costs because the franchisee will owe the franchisor a 4-12% monthly royalty.10 To some, it may be worth the price to have a guide to help navigate transitioning a small business into a franchise and the ongoing support and marketing efforts, but once the company has adjusted, these royalties may become an added hinderance to its bottom line.

Limited Creative Control

Something else to consider is when buying into a franchise, companies might get the brand recognition that comes with the business, but they also have minimal creative or managerial control.

Franchisors are specific with how franchises run and create a system where deviation from the types of products and services they sell or the way those products and services are delivered isn't allowed.11 If the business owner doesn't, share the same vision as the franchisor, then purchasing a franchise may not be the best route.
The importance of having the right partners to determine if franchising is the right business decision
As a number of home service businesses continue to experience exponential growth, there are many considerations to be weighed when exploring what the next chapter may look like. For whatever expansion needs you may have, having a financial partner like The Bancorp can help your business flourish during times of great change. The Commercial Fleet Leasing business can also be an asset to those looking to franchise by assisting in acquiring necessary vehicles that align with the franchise's brand guidelines. For whatever your business needs, The Bancorp serves as a client advocate through every step of the lending and leasing process.
Stay tuned for part two of our "What to Know about Growing Your Home Services Business" series, which will cover acquiring a stand-alone small business.


Opinions, findings, or perspectives contained in this blog are those of the authors.
Commercial Lending
Small Business Lending
Commercial Fleet Leasing
Business Franchise
Expansion
Ownership