Commercial Lending
Business Lessons That We Learned From 2020-2021
This article takes a look at some of the biggest lessons learned so far, and how businesses can use this information to respond in the future.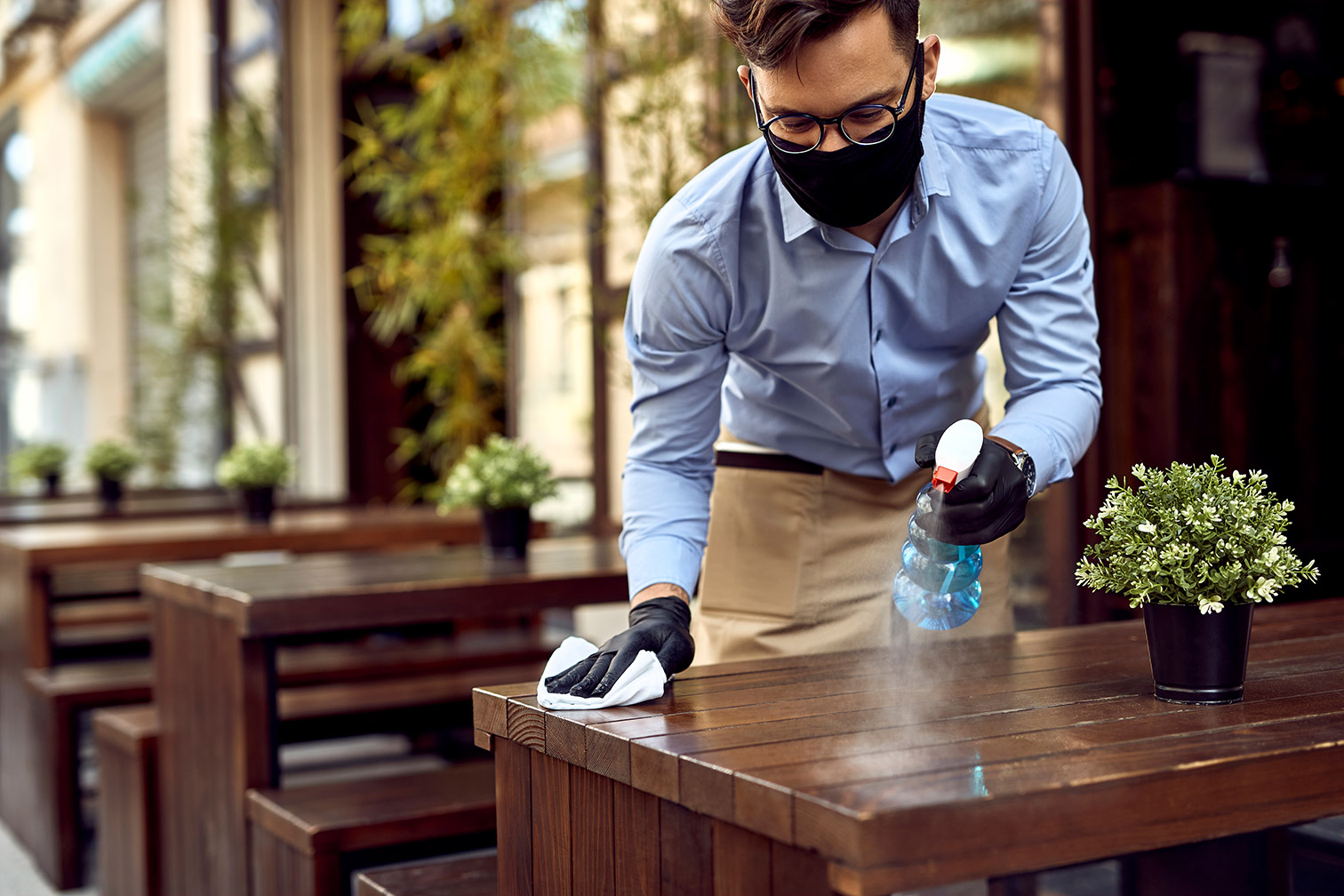 As we near year two of the worldwide coronavirus pandemic, the future continues to be a bit uncertain. One thing that remains clear is that business owners — both large and small — will continue to learn from and adapt to the challenges and opportunities before them.
The Impact of Shortages and How to Combat Them
Shortages have run the gamut since COVID-19 first hit in early 2020, from toilet paper to personal protective equipment to cars, and more.1 While some of the shortages (such as toilet paper) have since been resolved, others have caused such a ripple effect they continue to impact businesses, no matter the industry.
Supply Chain
Right now, the two seemingly most impacted industries from a supply standpoint are automotive and construction. The car industry, and other fields that rely on technology, continue to reel from the temporary factory shutdowns that limited production at the onset of the pandemic in early 2020. Since then, the global semiconductor chip shortage, which reared its head at the end of 2020, continues to constrain normal vehicle production resulting in an unprecedented shortage of vehicles available for consumers and fleet owners.
Most chip manufacturers are primarily overseas, which in itself has caused a number of delays throughout the coronavirus pandemic. At the start of the pandemic, ports were temporarily closed or kept deliveries quarantined until confident they didn't carry the coronavirus. Then, the six-day Suez Canal blockage debacle paused global deliveries for all types of industries, many of which rely heavily on semiconductor chips. Reports indicated the ship that caused the blockage "held up an estimated $9.6 billion of trade along the waterway each day, [equating] to $400 million and 3.3 million [tons] of cargo an hour, or $6.7 million a minute."2 This was followed by an electrical fire at a Renesas Electronics chip plant which manufactures semiconductors and further exacerbated the issue, as Renesas makes up approximately 30% of the global market for chips.3
Business owners that have experienced delays, or are waiting for an updated anticipated delivery of their fleet should consider the top lesson learned from these shortages: source domestically. Though production is cheaper overseas, should the shortage endure or return at a later date, vehicle manufacturers and their customers can be better prepared. In fact, Samsung is already starting to vet building a $17 billion chip manufacturing plant in Austin, TX.4 However, as companies begin to build manufacturing plants per the infrastructure bill – a $1 trillion bill recently signed into law by President Biden – it is important to note it will take years for these plants to get up and running.5 This is a start, but there is still a long road ahead before the impact of the shortage subsides. Fleet managers should work with their leasing partner to have a better understanding of who is making the shift domestically and can readily get the vehicles to meet their business's needs, and who is looking to make the shift in the near future.
In the meantime, by working closely and creatively with leasing partners, there may be a few options for how fleet managers can still potentially obtain vehicles, such as: leasing vehicles that may already be in stock; waiting until the 2023 model year to order a new fleet; and considering leasing a different make or model if in need of new vehicles.6
Home repair and home improvement were the second most-impacted industries battling a dwindling supply chain. Home repairs and improvements were a booming market segment as shelter-in-place orders led to a surge in home repair and remodeling projects last year.7 Houzz reported a 58% increase in requests for home professionals in June 2020, and private companies have echoed reports of a growing market.8 However, the boom in business has brought numerous supply shortages. A recent report found that "71% of contractors surveyed are facing at least one material shortage. Lumber was the most-cited material shortage (31%), followed by steel or electrical supplies other than copper wire (11%) and lighting supplies (10%)."9
Homeowners and contractors are looking for alternative solutions so as not to further delay work, potentially spurring future shortages of other materials. As such, contractors can consider a small business loan in order to stockpile necessary, available items so that, should there be a shortage in the future, they can continue to move full steam ahead without delays.
Overall, managing the supply chain — whether in the automotive and construction industries, or beyond — is an imperative for businesses.
Labor
Despite some positive tailwinds, there is limited supply to meet consumer demand rivaled with inflation on the supplies that remain. These setbacks are now coupled with an ongoing labor shortage.
A recent Q3 CNBC Momentive Small Business Survey found that "almost one-third of small business owners say they have had open positions they are unable to fill for at least three months, double the level from a year ago."10 The survey also found that to entice potential employees, "32% of small business owners say they have raised wages in the past three months to attract workers, while 27% have offered more flexible hours and 24% more on-the-job training."11
While small business owners can consider ideating additional incentives to attract employees, they should also take an introspective look at the talent they already have. By focusing on retaining and developing their current employees, small business owners can establish and maintain the long-term success — and succession — of their business. Not only did this situation have business owners rethinking how they were enticing employees, but what radical shifts needed to be made to their business model and day-to-day operations in order to battle the labor shortage, while also remaining profitable.
How to Grow a Small Business Amid — and Beyond — the Coronavirus
For nearly two years, the business landscape has changed — from how we conduct business, to how many businesses opened, which shuttered their doors altogether, and who shifted business models. The pandemic also slowed mergers and acquisitions, but didn't bring them to a complete standstill.12 While certain industries have experienced shortages during the coronavirus pandemic as a result of demand, others, including the funeral, veterinary, and senior living fields, have fared well in their trajectory of growth. There has also been an increase in competition, as other business owners attempt to keep up with demand and tighten their market share. In fact, a February assessment from Forbes found that at the end of 2020, "there was a combination of motivated sellers and experienced buyers who'd gone through previous crises and were doubling down and jumping at opportunities."13 With more competitors in the market and increased consumer demand to match, business owners have needed to adapt.
By learning from the past, owners can look ahead and prepare for the future by putting a few of the below considerations into practice:
Having a set of resources in your back pocket: While PPP loans and government support for businesses have been available throughout the coronavirus pandemic, these are resources businesses might not be able to rely on in future times of turmoil. This is why businesses need to ensure they have some type of rainy day fund available to them, be it a few months of operating expenses, an available line of credit, or whatever type of monetary support they would need to cover any unforeseen expenses. Additionally, the Small Business Administration (SBA) is continuing to help small businesses directly with Economic Injury Disaster Loans (EIDLs) , which are government loans that can provide small businesses with up to $2 million if their business has suffered as the result of a declared disaster, such as the coronavirus pandemic.14
Leaning on trusted advisors: Businesses should identify people around them (whether they be peers from their industry, former company leaders, or just business-savvy friends) who are willing to offer help, listen and give truthful and solid feedback on future business plans.
Partnering with seasoned professionals: Financial partners like The Bancorp can help businesses looking to grow or plan for the future understand where their assets stand, and what lending options are available to propel their business into its next iteration. Other partners, like a CPA can help a business understand the tax implications that come with investing in talent and physical resources.
Knowing when to expand your fleet: Expansions in fleet leasing could prove very beneficial if a company feels they do a significant amount of mobile business, or whether expanding the number of vehicles they have could help the business move into new areas, or appeal to customer markets they are not already reaching.
Growing your business in new ways: The pandemic, for better or worse, encouraged many businesses to get creative. With at-home orders in place and many businesses temporarily shut down, establishing an online presence not only helped retain current customers, but attract new ones as well.15 Additionally, with increased demand in home services, business owners can look to expand into other product areas that are business-adjacent, but may not be negatively affected by supply chain delays.
Identifying creative incentives to retain and attract talent: By offering current and potential employees attractive perks, such as higher salaries, hybrid work schedules, and increased healthcare and unemployment benefits, you may be able to keep your current talent pool and reach one that may be looking for a change.16 Moreover, for several specialized professions in both the home services and construction industries, many businesses are offering to train new employees or pay for their education in a specific line of work to get them into fields that are currently suffering from increased labor shortages and battling inflation.
By having the right management team, financial partners, advisors and tangible assets in place, a business can overcome many of the needs or challenges it might face on the path to success.
The longevity of the coronavirus pandemic has shed light on business models and processes that work, and others that should remain in prepandemic days. Those who stay firm in the old way of doing business may not come out of the other side of the pandemic in business, and the businesses that remain nimble, adjusting to the future of the workplace and consumer demand, will prove successful post-pandemic. By taking these lessons and applying them to future business practices, owners can set their businesses up to overcome any potential challenges they might encounter.
Opinions, findings, or perspectives contained in this blog are those of the authors.