The Bancorp, Inc. (NASDAQ: TBBK) announces that its Small Business Lending team has provided an SBA 504 loan to fund construction of the Villas at Killearn Lakes, a neighborhood of assisted-living homes new to the Tallahassee community. The Bancorp is the primary financial contributor in conjunction with Florida First Capital Finance Corporation.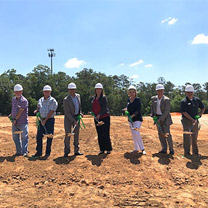 The Villas at Killearn Lakes offers person-directed assisted living and memory care services in a unique residential setting. A groundbreaking ceremony took place May 7, 2018. The $10 million project is slated to open in early 2019.
"The Bancorp is proud to support this innovative assisted-living concept and the growth it brings to the community. As an SBA lender, we are committed to helping both family-run and larger assisted-living providers grow, refinance and expand their business."
"Villas at Killearn Lakes is very pleased to be working with The Bancorp Bank and its SBA financing division," said Dr. Chris Mulrooney, Partner and Chairman of the Board for Villas at Killearn Lakes, LLC. "Our banker, Hetal Engineer, not only grasped the vision of Villas at Killearn Lakes, but he and his team worked with us every step of the way to ensure that this project would get funded and come to fruition. The Bancorp is committed to the Villas' success and to seeing this innovative model of assisted living and memory care thrive in Tallahassee."