Jennifer Terry, Managing Director, Chief Human Resources Officer
Jennifer Terry has joined The Bancorp as Managing Director, Chief Human Resources Officer, reporting to John Leto, Executive Vice President and Chief Administrative Officer. She will be based at the company's Wilmington, DE headquarters.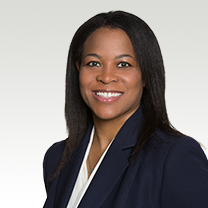 In her position, Terry will play a key role in developing strategic plans for all Human Resource functions. She will focus on HR technology, benefits, workforce planning, talent management and succession planning, and set strategic direction to increase overall operational efficiency and effectiveness.
Jennifer's comprehensive experience lends itself nicely to The Bancorp mission and will play a significant role in achieving our strategic goals. Her proven experience and skillset will support our continued growth. We are happy to welcome Jennifer to our team.
Terry brings a successful track record spanning more than 20 years of HR experience. She joins The Bancorp team from TD Bank, where she served as Vice President, Senior Manager of HR Operations and Delivery. In her previous role, Jennifer set strategic direction, offered solutions to improve employee engagement, and maintained the company's top position in the marketplace for overall employee experience by rolling out a competitive and successful benefits plan.
Terry holds a B.A. from Montclair State University, as well as an MBA with a concentration in Leadership from Rosemont College and has multiple professional recognitions and certifications.