What is Talea™?
Talea (ta-LAY-a) is a loan automation platform, developed and powered by The Bancorp, that enables speed and simplicity in loan origination for the Securities-Backed Line of Credit (SBLOC). Talea quickly connects clients to the borrowing power of their portfolios with cutting-edge technology.
Advantages For partners & advisors:
Compete with the biggest players in the investment advisory arena
Reach a broader client base with the SBLOC solution
Enhance the advisor-client relationship
Leverage new opportunities for portfolio growth and revenue generation
Advantages For clients:
Streamlines the application paperwork
Automates most steps of the approval process
Significantly reduces approval and funding time for SBLOCs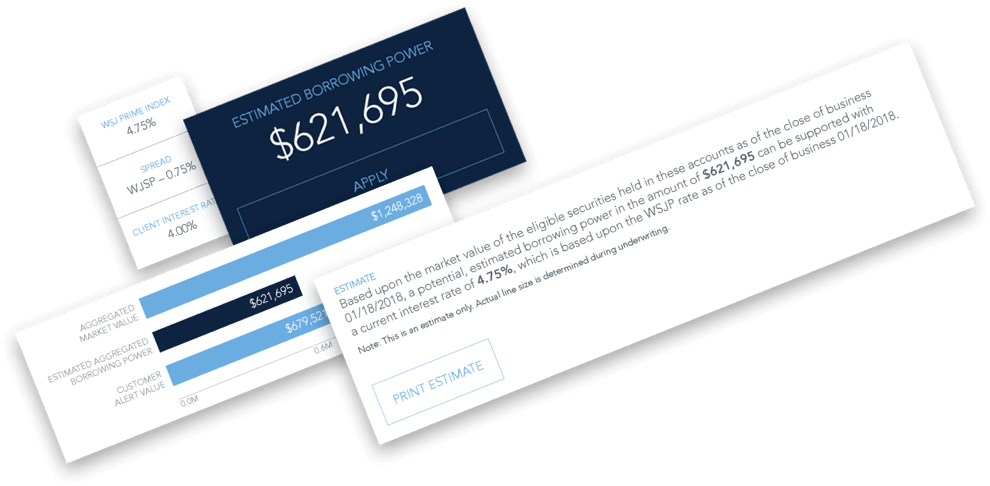 T
The word talea (ta-LAY-a) derives from:
Latin: talea - plant cutting or thin piece of wood
Anglo-French: taille (tally) - to cut, measure, count
Tally sticks were used in medieval England as a way of recording debts. A system of notches signifying denominations was carved into a stick. The stick was then split in half lengthwise with the creditor and debtor each receiving half.
When the borrower and lender settled the debt, the record would be "tallied" by combining the two halves of the split tally stick.
---
Historical Roots
Making its mark
in loan origination:
Automation
One system entry automates most steps of the review and approval process.
Most loan approvals are achieved through full automation.
Streamlined Paperwork
"Meet once, sign once" documentation.
Loan application, loan documents, account control agreement are combined into one package.
Quick Evaluations
Delivers faster response time on drawing power simulations.*
Enhanced assessment of individual securities can result in higher drawing power at standard advance rates.
Faster Loan Approvals
Streamlines loan processing from application through underwriting and funding.*
Improved Collateral Management
Provides better capacity to add eligible securities collateral.
The potential for increasing advance ratios is available due to enhanced tracking/monitoring of collateral.
Less Risk, Less Data Entry
Protects with rich system security, easy authentication.
Reduces keystrokes and NIGO rate for data entry errors, illegible handwriting.
Only the Bancorp combines...
Technology
+

Experience
+

Longevity
...to deliver a world-class SBLOC program
ELEVATE your wealth management and advisory services to new levels by partnering with The Bancorp.

For more information, please email us at TaleaSupport@thebancorp.com or call us at 877.743.4321.